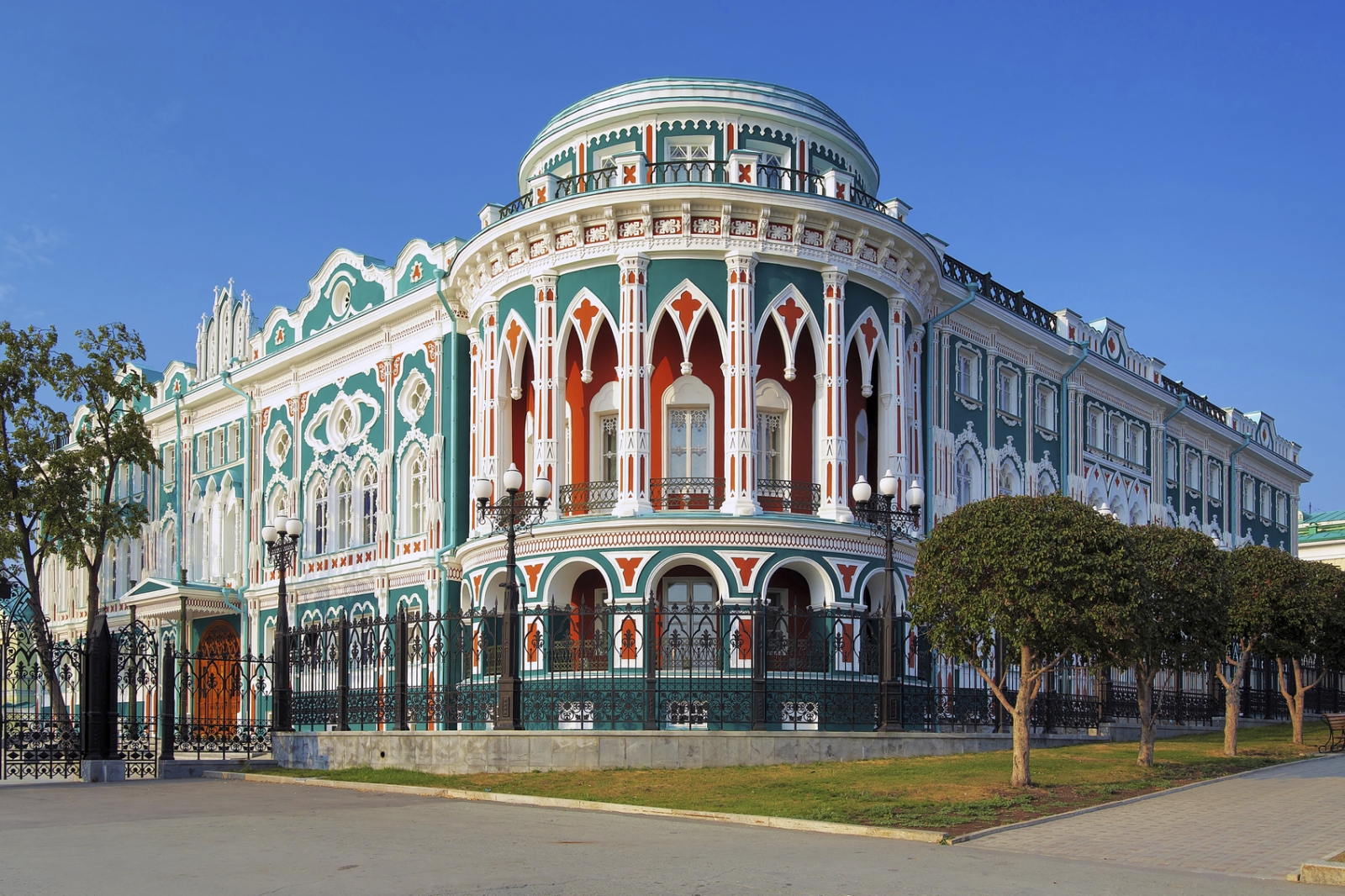 Yekaterinburg The beginning and end of the USSR
The fourth largest city in Russia, Yekaterinburg straddles the border of Europe and Asia. Founded in 1723, the city has grown by around 35% since the Trans-Siberian Railway was established, and has become one of the most culturally significant cities in the country.
Yekaterinburg is steeped in Russian history. Most notably it is where the last Tsar of Russia, Nicholas II, was killed. In March 1917, revolution broke out on the streets of Petrograd, modern-day St Petersburg, and Nicholas was forced to abdicate his throne a month later. In November that year, the socialist Bolsheviks, led by Vladimir Lenin, seized power from the provisional government and began to put in place the foundations for the world's first communist state - the Soviet Union.
Civil war broke out in June 1918 and in July, the anti-Bolshevik 'White' Russian forces advanced on Yekaterinburg, where Nicolas and his family had relocated. On 17 July 1918, Bolshevik troops stormed Ipatiev House, where the former Tsar and his family were staying, and shot them. In 1991, the remains of Nicholas, his wife Alexandra, and three of their five children were excavated in a forest near the city. One of the most significant buildings in Yekaterinburg is the Church of the Blood, which was erected where Ipatiev House stood.
The city also played a part in the collapse of the Soviet Union. It was the hometown of the first President of the Russian Federation, Boris Yeltsin, who was in office from 1991 to 1999.
Breaking away from his Soviet predecessors, Yeltsin was more open to allowing Western popular culture into Russia, public criticism and freedom of the press. His post-Soviet reforms included the abandoning of price controls and opening up the country's markets, which led to rapid inflation and sent prices soaring. This further widened the gap between the rich and poor, exacerbating poverty for millions of Russians. Yeltsin's legacy also includes propelling current President Vladimir Putin to power when he appointed him prime minister in 1999.
In recent years, Yekaterinburg has become the headquarters of the biggest Russian enterprise for heavy machine building. Machines used to build railroad carriages, automobiles and aircraft all over Russia are produced here. Factories across Russia use the machinery produced in the city.