Tata Steel UK crisis: Sanjeev Gupta seeks government help on energy costs and plant modernisation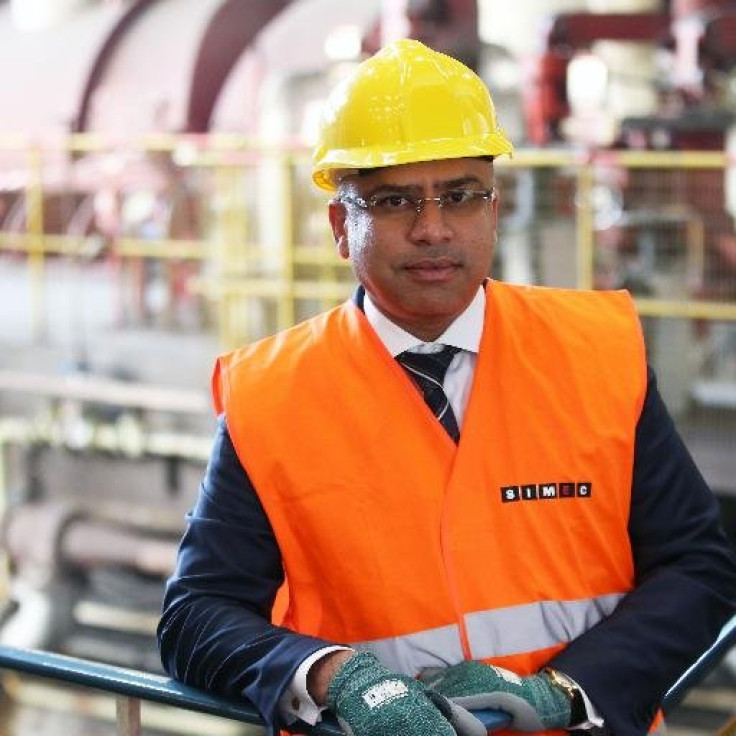 Indian-born tycoon Sanjeev Gupta is reported to have a list of requests to the UK government as he contemplates buying Tata Steel's UK operations. This includes government help on energy costs and plant modernisation, as well as extra relief from carbon tax.
Tycoon Gupta is reported to have held initial talks with the government over the possible purchase of parts of Tata Steel UK's operations in the country, which includes Port Talbot steelworks. The UK government however has declined to comment.
However, it has been reported that the government has said that it was ready to offer financial support to "clinch a buyer" to save the steelworks, where more than 4,000 jobs are at risk. German steelmaker ThyssenKrupp is also said to be interested, according to reports.
If ThyssenKrupp deal were to go through, the combined company will be the second largest steelmaker in Europe, second only to ArcelorMittal. The combination is also understood to be favourable as it would help in cutting capacity and supporting steel prices, which have been hurt by cheaper Chinese imports.
A source close to Gupta said that the discussions had not been substantive but he would seek further talks when he flies back to the UK early next week. The source said that the tycoon was "definitely interested" in Tata Steel's downstream operations and that he was looking at options that would keep the liquid steelmaking operations in the UK.
The BBC said that Gupta wanted to discuss possible government help in replacing Port Talbot's traditional blast furnaces with modern electric arc furnaces as well as energy costs. In an interview with Sunday Telegraph, he said: "I've put concepts to the government for what I think is required, and I'm asking them what are they prepared to do.."
Gupta said: "I haven't made a proposition that I want to buy all of [Tata Steel UK[ because that's too big an undertaking to even put on the table at this stage. If the company, its people, its workers and the government would be willing to consider my suggestions then I'm willing to engage in a discussion about what role we will play in that."
The 44-year old tycoon founded Liberty House, the steel, commodities and property group. Liberty House has nearly £3.5b annual turnover and employs 2,000 people. The company owns former Alphasteel works in Newport and also has a stake in the company behind the proposed Swansea Bay tidal lagoon.
If Gupta is successful in buying over Tata Steel's operations in the UK, he will be adding to his belt another two Tata steel works in Scotland - Clydebridge and Dalzell plants - which he recently rescued. Gupta attended boarding school in Canterbury and graduated from Cambridge University. In an interview with Guardian published on 24 March, he vowed to build a profitable steel business in the UK after buying the Scottish plants.
Tata Steel has said that the sale process started on 30 March and that "Tata Steel Europe is in the process of finalising the appointment of advisers and will soon launch a process globally of seeking an investor for the UK operations."
Business Secretary Sajid Javid has come under severe criticism for being in Australia when Tata Steel held its board meeting in Mumbai last week to discuss the future of the company's operations in the UK. He did not help matters much when he admitted that the Tata's announcement had caught the government by surprise.
Speaking on BBC's Andrew Mar show on 3 April, he said the government had known "a few weeks ago" that Tata was reviewing its UK operations and had persuaded the company not to go ahead with the immediate closure of Port Talbot. He said Tata Steel's decision to sell off its UK assets had gone "much further than we expected."
Prime Minister David Cameron and Welsh First Minister Carwyn Jones will meet on Tuesday to discuss the matter, the BBC added. Jones will be making a statement to the Assembly on the future of the steel industry in Wales on 4 April.
© Copyright IBTimes 2023. All rights reserved.