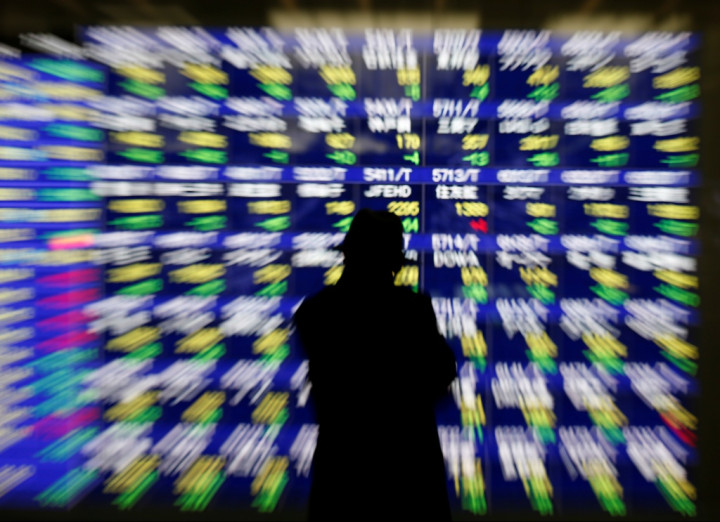 A bulk of all Asian markets traded lower on 17 June as the worsening conflict in Iraq and a gas row between Russia and the Ukraine drained investors' appetite for riskier assets.
The Japanese Nikkei finished 0.29%, or 42.68 points, higher at 14,975.97.
South Korea's Kospi finished 0.40%, or 7.96 points, higher at 2,001.55.
The Shanghai Composite finished 0.92%, or 19.28 points, lower at 2,066.70.
Australia's S&P/ASX finished 0.21%, or 11.60 points, lower at 5,400.70.
Hong Kong's Hang Seng was trading 0.49%, or 114.50 points, lower at 23,186.17.
India's BSE Sensex was trading 0.01%, or 1.78 points, lower at 25,188.70.
The Shiite-dominated Iraqi administration has expressed fears that the ongoing crisis, orchestrated by the Sunni-led Islamic State of Iraq and the Levant (Isis), could breed a thousand Osama bin Ladens.
"The advance of extremists to Baghdad or bombing by US forces will be a trigger [for] a rise in US oil prices above $110. That would be a burden for the world economy in the near term," Daisuke Uno, chief strategist at Sumitomo Mitsui Banking told Reuters.
Standard Chartered said in a note to clients: "The recent acceleration in oil prices on the security situation in Iraq has generated a number of client questions on the potential impact on Asia. In our view, the pace, extent and sustainability of any oil-price spike are the key determinants of its growth impact and the subsequent response from authorities. The policy response also depends on the current growth momentum and outlook.
"The impact on growth is not linear - a small price increase may have a much smaller impact in relative terms than a larger increase. The impact of the current modest increase in oil prices is limited for now. Asia has been living with oil prices above $100/barrel (bbl) for the past few years and should be able to manage a rise in Brent to $120-125/bbl."
"If anything, given that various Asian central banks are looking to tighten, a sustained $120-125/bbl price may make them more cautious on inflation than worried about growth. Fiscal measures in Indonesia, Malaysia and Thailand will also shield these economies from higher oil prices. Additionally, a supply-side shock could limit the extent of monetary adjustment," the British bank added.
Company Stock Movements
In Tokyo, property developer Mitsui Fudosan shot up 4.7% in the wake of the strong demand for its first share sale in 30 years.
Trading firm Iochu gained 2.6% on a Nikkei newspaper report that it is targeting a 15% return of equity.
In Sydney, miners Fortescue Metals and Rio Tinto shed 3% and 1% respectively after iron ore prices dropped to $89 a tonne, their lowest level since 2012.
Wall Street Down
On Wall Street, indices ended marginally higher on 16 June amid news that President Barack Obama is mulling air strikes to support Iraqi forces on the ground.
The Dow finished 5.27 points, or 0.03%, higher at 16,781.01.
The S&P 500 ended nearly 2 points, or 0.08%, higher at 1,937.78.
The tech-heavy Nasdaq closed 10.45 points, or 0.24%, higher at 4,321.11.
The CBOE Volatility Index, widely considered as the best gauge of investor uncertainty, rose 3.9% to 12.65.
Washington has deployed about 275 American troops on Iraqi soil to secure US interests including the Baghdad embassy. More US vessels have also been sent to the Gulf.
Bank of America has said that a complete halt in Iraqi production was "highly unlikely" given that crude oil output is concentrated in southern Iraq.
Russia-Ukraine Standoff
Earlier this week, energy giant Gazprom cut off natural gas supplies to Russia's neighbour Ukraine, warning that the reduction could trim the amount of gas flowing to Europe.
The European Union relies on Russia for around a third of its gas needs, about half of which flows through the Ukraine.