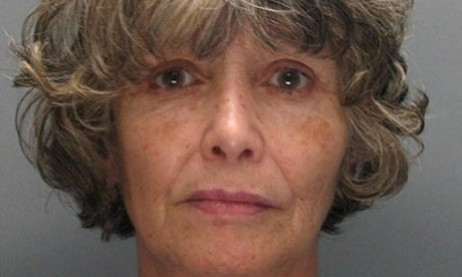 A mother who killed her severely brain damaged son by injecting him with a lethal dose of heroin has defended her actions as a "mercy killing".
Frances Inglis, 61, was sentenced to life with a minimum of nine years, later reduced to five on appeal, after she killed her 21-year-old son Tom in 2008.
She injected her son with £200 worth of heroin to end his life after he was left brain damaged in 2007 following a road accident. She said she decided to take the life of her son to end the "living hell" he was going through.
During her trial, she told the court how it was with "love in her heart" that she injected her son with the heroin. Inglis spoke of how all she saw was "horror, pain and tragedy" in her son after he suffered the head injuries after falling out of a moving ambulance.
After serving five years on license having been on remand since 2008 before her conviction, Inglis has now spoken about how she does not regret killing her son.
She told the Daily Mail: "Seeing my darling son like that was pure hell. It was like watching someone you love being captured, held to ransom and tortured every single day. It was horror, nothing but endless horror.
"So in prison, whenever I asked myself: 'Did I do the right thing?' I made myself think of Tom in that terrible state, alive but with no life to speak of, and I felt at peace that I was able to release him from his suffering."
Tom was left brain damaged after he fell out of a moving ambulance in 2007. He was being taken to hospital after suffering from a concussion after attempting to break up a fight outside a pub in Dagenham, Essex.
Police believe he did not want to be taken to the hospital, but was told to by the paramedics. Disorientated by the concussion, he then jumped out of the vehicle as it was traveling at 30mph.
While he was lying in the hospital, Inglis decided she wanted to "release" her son and made her first attempt to give him a lethal injection.
Having being saved by paramedics following the injection, Inglis was arrested on suspicion of attempted murder and banned from seeing her son. However, 14 months later, she succeeded in giving her son a lethal dose of heroin.
It was done with compassion
Following her release from prison, Inglis has reiterated she does not believe she has done anything wrong by ending his suffering.
She added: "I gave my son a merciful death,' 'I knew what I was doing was wrong in the eyes of the law; it felt right for my son.
'I couldn't bear for him to continue like that, and I know he wouldn't have wanted to be kept alive in that condition.
"Tom was a physically fit and healthy young man. He could have lived for another 40 years lying in a bed in that vegetative state. I would have done anything and accepted any punishment to release him from that suffering and to see my son at peace.
"It wasn't done in anger, it was done with compassion and love, and to this day I don't regard what I did as murder."