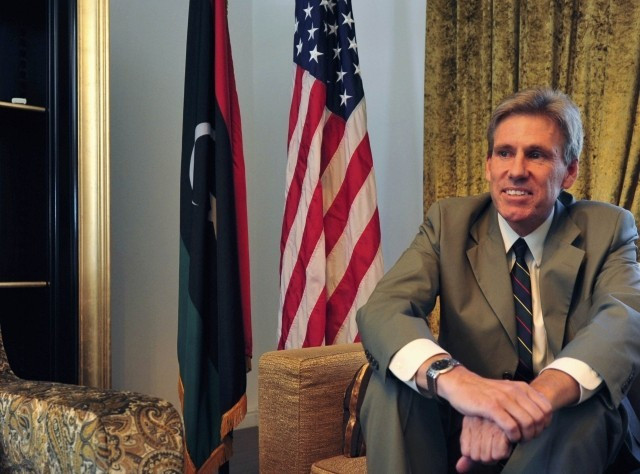 The mother of the US ambassador murdered in Benghazi has called on GOP presidential candidate Donald Trump and the Republican party to stop invoking her son's name in a bid to win an election.
"As Ambassador J. Christopher Stevens's mother, I am writing to object to any mention of his name and death in Benghazi, Libya, by Donald Trump's campaign and the Republican Party," Stevens' mother, Mary Commanday, wrote in a letter to the New York Times from her home in Oakland, California on Friday 22 July.
"I know for certain that Chris would not have wanted his name or memory used in that connection. I hope that there will be an immediate and permanent stop to this opportunistic and cynical use by the campaign."
The Trump campaign has used Stevens' death, and the death of three other Americans during violence at the Libyan consulate in Benghazi in 2012, to slam the Obama administration and his then-Secretary of State Hillary Clinton for incompetence.
Pat Smith, the mother of State Department employee Sean Smith who was also killed in the attack, accused Clinton in a speech at the Republican convention of lying to her by blaming the assault on an anti-Muslim video, instead of labelling it a deliberate terrorist attack.
"I blame Hillary Clinton personally for the death of my son," Smith said.
The attack was initially characterised by the Obama administration as a spontaneous protest over the incendiary anti-Islam video the Innocence of Muslims. Put it turned out to be in part a cover for a terror attack.
A final federal investigative report found no evidence of wrongdoing by Clinton or the Obama administration but did criticise the Department of Defence for its delay in responding to the violence.
There was no immediate response from the Trump campaign about Commanday's letter.