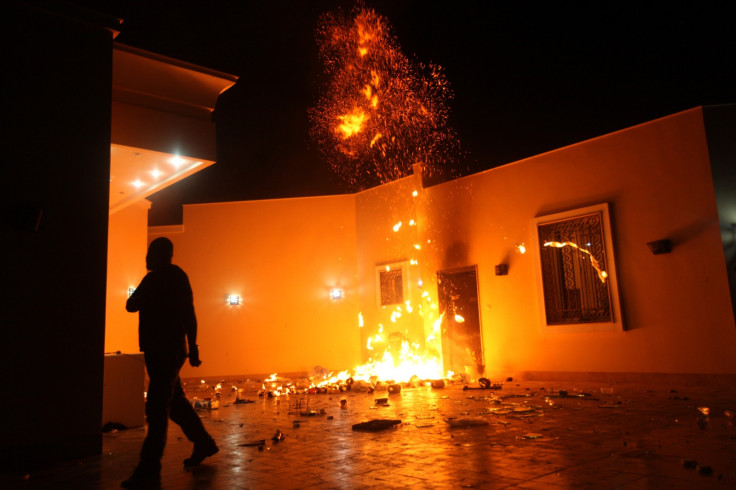 A federal judge on 23 June set a trial date for Ahmed Abu Khattala, a suspect of the 12 September 2012 attack on the US compound and CIA annex in Benghazi, Libya, which killed four Americans.
US District Court Judge Christopher R Cooper ordered that Khattala appear in court on 25 September, 2017 in Washington DC, almost five years after the attack killed US Ambassador J Christopher Stevens, US Foreign Service information officer Sean Smith, CIA contractors Glen Doherty and Tyrone S Woods.
A spokesperson for US attorney Channing D Phillips of the District, declined to comment about the order, saying it is pending litigation.
Prosecution has already turned over 20,000 pages worth of material to Abu Khattala's defence and according to reports, much of the US government's case remains secret including the witnesses it might seek to bring from Libya.
Khattala was captured in a US special operations raid in Libya in June 2014 and brought to the US by a navy ship and has been awaiting trial in Washington. In January 2014, the US government designated him as a terrorist and Ansar al-Sharia, a militia group that seeks to establish Sharia law in Libya, a terrorist organisation.
He has pleaded not guilty after being indicted on 18 charges, including murder of an internationally protected person, providing material support to terrorists and destroying US property while causing death. Khattala had requested the court to send him back to Libya, which was denied. He also failed to seek the dismissal of his case. If he's found guilty, he will serve a maximum sentence of life in prison.
In May, the Department of Justice revealed that it will not seek death penalty for Abu Khattala. Attorney General Loretta Lynch, had reviewed the case and consulted with federal prosecutors before making the decision, a spokesperson for the justice department said.