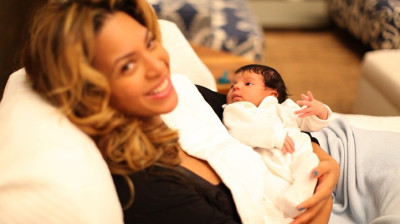 They are famous, they are stunning and they arei on our list of top celebrity moms. As the 2012 Mother's Day comes next Sunday, it is the best time to review Hollywood A-lister moms and other celebrity moms.
A recent survey conducted by Good Earth Tea for Mother's Day found that actress Sandra Bullock is the "Sweetest Celebrity Mom" of the year 2012 accounting for more than 33 per cent of the votes.
The title of "Spiciest Celebrity Mom", on the other hand, was a tight race, with Angelina Jolie nabbing 22.3 per cent of the vote over Sophia Vergara having 21.9 per cent and Joan Rivers with 21.4 per cent.
Other contenders for "Sweetest Celebrity Mom" included Reese Witherspoon (27.3 per cent), Jennifer Garner (23.8 per cent), Meredith Vieira (9.7 per cent) and Alyssa Milano (5.7 per cent).
For "Spiciest Celebrity Mom," Pink garnered 17.9 per cent of votes, while Jennifer Lopez had 16.5 per cent.
Although some of these celebrities have enjoyed and celebrated motherhood for a couple of years, there are some who will be observing 2012 Mother's Day for the first time.
For celebrities like Beyonce and Hillary Duff, 13 May, 2012 will be their first Mother's Day celebration. Beyonce, 30, who gave birth to Blue Ivy just four months ago, is reportedly very excited about the day.
On the red carpet of the Met gala event, Beyonce revealed to Entertainment Tonight just how happy she is.
"I have such a full life. I feel like now I know the reason that I was born," she said, adding that she is already thinking about a sibling for baby Blue.
The Huffington Post reported that from Marion Cotillard, whose little boy Marcel turns one later this month, to Charlize Theron, who adopted her son Jackson this year, many stars will have an extra-sweet Mother's Day this year, and in the years to come.
New mom Jessica Simpson, who welcomed daughter Maxwell on 1 May, 2012 spoke out for the first time this week about her darling daughter, writing, "I am so in love with baby Maxwell. I want to cry every time I look at her. Motherhood is by far the best thing I've ever experienced."
Start the slideshow to catch a glimpse of our list of top celebrity moms for the year 2012: