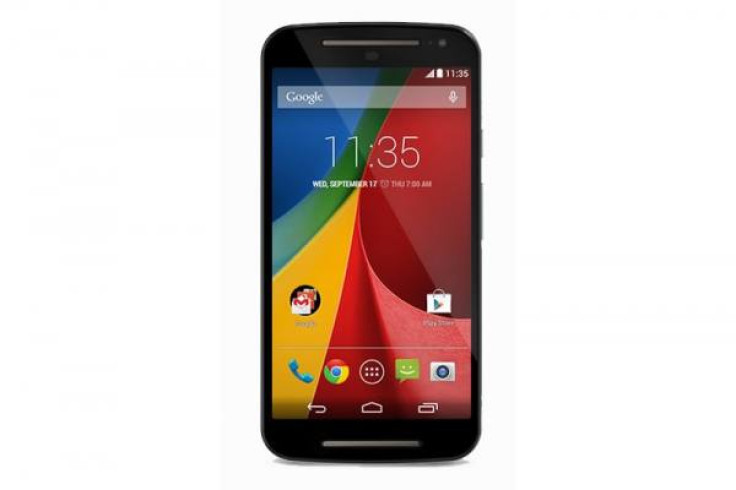 Motorola's recent 4G-LTE edition smartphone has reached the shores of the United Kingdom and is available at Three.
Moto G 4G, is a mid-range 4G-LTE variant of the popular budget Moto G smartphones.
The smartphone can prove to be popular in the UK as Three is offering the Moto G 4G on contract under customised tariff plans.
Moto G 4G tariff plans and price on Three
Moto G 4G is available at Three for £16 per month with no extra cost for 300 minutes of calls.
Under this tariff plan, users can indulge in unlimited texting and can use up to 500MB of 4G data free of cost.
"That's an exceedingly affordable price tag and highly competitive in comparison to EE, which starts at £14.99 per month plus £99.99 upfront for 500MB of 4G data, 500 minutes and unlimited texts," states Three.
Along with the above plan, Three also has an exclusive 4G tariff plan, under which subscribers can avail unlimited 4G data for £29 per month.
Important aspects of the Motorola Moto G 2014
The USP of the 4G Moto G smartphone is its pricing and users will get to experience the latest Android 5.0 OS update [confirmed for the device] to be released soon.
Key tech-specs of the Moto G 4G are as follows:
4.5in display; having resolutions of 720x1280; enclosed within Gorilla Glass 3
Android 4.4.2 KitKat operating system out of the box; upgradeable to Android 4.4.4 Kitkat and Android 5.0
Android 4.4.4 KitKat already available for Moto G as an OTA update
1.2GHz quad-core Qualcomm Snapdragon 400 procressor
5MP rear camera, along with a 1.3MP front snapper
4G-LTE, HSPA,GSM,CDMA, Wi-Fi and microUSB connectivity supported
2070mAh Li-Ion non-removable battery
Competition
Moto G 4G should do well to compete with similar range value-for-money smartphones in the UK such as Vodafone's Smart 4 power, Smart 4 turbo and EE's Kestrel.
Vodafone Smart 4 turbo costs £135 on Vodafone pay as you go and is available for £31.50 per month on Vodafone Red 4G tariff plan.
EE Kestrel costs £99 for pay-as-you-go customers in the UK.
Moto G sales (last quarter) proved that users in the UK prefer value-for-money devices as compared to high-end gadgets.
The 4G network landscape in the United Kingdom has largely been dominated by EE, which was able to achieve most of its six million exclusive 4G-customer target set in 2014.
Vodafone, had stated that the company could woo only 637,000 customers to its 4G network, from the time its 4G wireless services were rolled out in 2013.