Thanks to the new leaked pictures of Motorola's Moto X+1, now we have an idea of what the smartphone will look like. BGR reports that the images come from HelloMotoHK's Facebook page and they give us a rough estimate of the smartphone's dimensions.
Have a look at the pictures and you will notice that the device is easily bigger than its predecessor, the Moto X. In fact, it looks to be in line with rumoured specs and leaks that said it would feature a 5.2in 1080p display.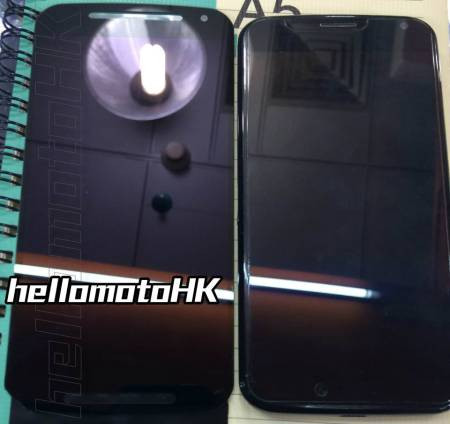 Other specs include a quad-core snapdragon processor clocked at 2.5GHz, 2GB of RAM,16GB of storage, a 12-megapixel camera and Android 4.4.4. It is also expected that the Moto X+1 will be one of the first smartphones to get Android L apart from the Google's Nexus line up.
DriodLife also noted that the smartphone featured here has much longer speaker cutouts than the lone front-facing speaker at the top of the original Moto X. This means that the smartphone might offer a more powerful audio performance when compared to its predecessor.
Yesterday, reports indicated that Motorola has called for a launch event on 4 September. The company's invite hinted that it had plans to launch two smartphones, a smartwatch and another exciting new product. Read more about that here.