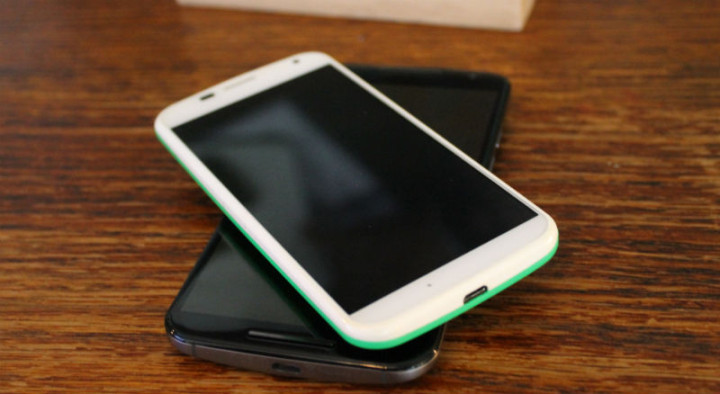 Motorola's Moto X 2014 2nd-gen smartphone is now officially available for purchase in India. The smartphone costs INR34,000 (£342, $557), and can be bought online at the country's major online retailer Flipkart.
The latest Moto X runs Google's Android 4.4.4 KitKat straight out of the box, and Android L is slated to hit the smartphone shortly.
The Moto X 2014 is an improved version of its predecessor, the Moto X 2013, and costs INR 10,000 (£100, $164) more than the earlier Moto X device.
On paper, the Moto X 2014 seems a perfect device for those looking at buying an above-average high-end smartphone without having to compromise on brand value.
Where to buy Moto X 2nd-gen
Prospective buyers can click here to navigate to Flipkart and buy the device online.
Key technical specifications of Moto X 2014 and improvements over Moto X 2013
Display
Motorola's Moto X incorporates a large 5.2in AMOLED display enclosed within the Gorilla Glass 3 outer casing. The latest Moto X is significantly larger than its predecessor that comes with a 4.7in touchscreen.
Operating Platform
Moto X 2014 also runs the Android 4.4.4 KitKat operating platform straight out of the box, and the OS is upgradeable to Google's Android L.
Moto X 2013 comes with Android 4.2.2 Jelly Bean platform out of the box which can be upgraded to Android 4.4.4 KitKat only.
Processor
The latest Moto X is driven by a quad-core Qualcomm Snapdragon 801 processor clocked at 2.5GHz. Moto X 2013 incorporates a 1.7GHz dual-core Qualcomm Snapdragon processor.
Camera
A 13MP primary camera and a 2MP secondary camera adorn the Moto X 2014. The rear camera should give amateur photographers something to cheer about.
On the other hand, Moto X 2013 features a 10MP primary camera, and a 2MP secondary snapper.
Memory
One downside of the new Moto X is that it comes with a fixed 16GB internal storage. Users cannot expand the 16GB storage further using an external microSD card.
The earlier Moto X edition also incorporates a fixed 16/32/64GB internal storage area.
Connectivity
In terms of connectivity, both the 2013 and 2014 Moto X editions support 4G LTE, Bluetooth 4.0, Wi-Fi and microUSB.
Battery
Being an improved device, Moto X 2nd-gen features a 2,300 mAh Li-Ion battery, in comparison to its predecessor's 2,200 Li-Ion battery.