A survival expert known as "Mountain Man" who escaped police by living in the Utah wilderness for six years has been jailed for 10 years.
Starting in 2007, Troy James Knapp trekked hundreds of miles alone across the Beehive State while plundering isolated cabins dotted in the state's outback of firearms, food and whisky.
With a rifle slung over his shoulder, the 46-year-old Michigan-native was described as a modern day Davy Crockett, the mythical US frontiersman.
Knapp, who was charged with more than 40 burglary-related crimes, was eventually captured in April 2013 after firing shots at police officers and since his arrest he has helped authorities find 16 guns - 13 handguns, two rifles and one shotgun - he stashed across Utah.
Appearing in court on Monday, Knapp, who had already dispensed of his lawyer and told the judge he would represent himself, was admitted firearms charges as part of a plea deal with authorities.
He was sentenced to 10 years and six months for the firearms offences and one to 15 years for each of 10 burglary charges, which he will serve concurrently.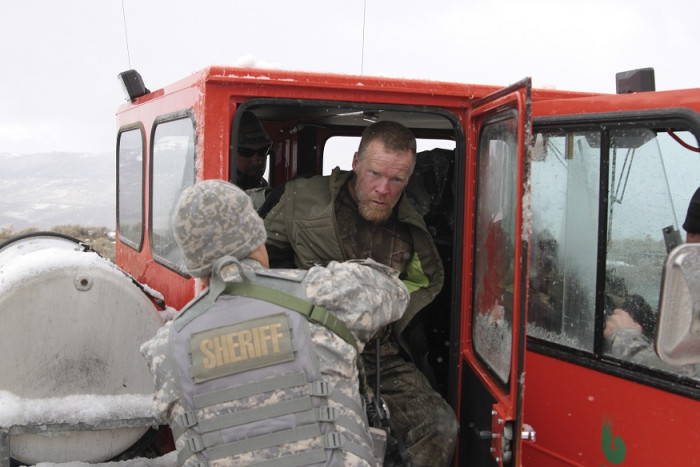 Into the wilderness
Utah authorities started investigating a string of cabin burglaries in 2007, which they believed one person was responsible for.
But it was not until 2012 when Knapp was named as the suspect after police used cabin surveillance photos and fingerprints lifted from a Jim Beam bottle to identify him.
The survivalist was said by authorities to have slept in cabin-owners' beds during the bitterly cold winters, when temperatures can plummet to as low as -10 degrees Celsius.
There he would listen to radio reports about the manhunt police had orchestrated for him and, in what became a calling card, left un-made beds and an empty bottle of whisky.
He was eventually cornered after investigators tracked prints he left from his snowshoes. Dozens of officers on snowmobiles descended upon a cabin he was occupying. He attempted a failed dash before being caught.