Jose Mourinho Reveals Chelsea's Only Remaining Summer Transfer Target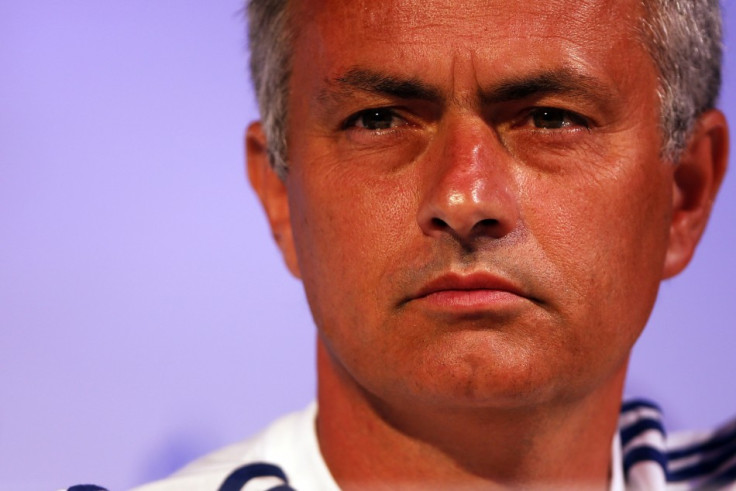 Chelsea manager Jose Mourinho insists Manchester United striker Wayne Rooney is the club's only remaining transfer target this summer after confirming the club have made a bid for the England international.
United were understood to have originally leaked that a £10m bid plus either David Luiz or Juan Mata had been rejected before the Blues released a statement confirming a bid had been submitted while denying that a swap had been offered.
Both Marco van Ginkel and Andre Schurrle have been added to the Chelsea squad ahead of the new season, while Kevin de Bruyne and Wallace will both be involved in the first team squad for the first time since completing their moves, and therefore Mourinho regards Rooney as the club's only remaining target this summer.
When asked if Rooney was the club's only target, Mourinho said: "Yes." United were understood to have rejected the initial offer, but Chelsea maintain they await an answer, but that there won't be a second approach.
"No, and we won't [make a second offer]," Mourinho added
"Chelsea is interested in this player, made a bid and what we did we did officially.
"Now we have nothing more to say, we want the player, we made the bid and now it is up to Man United.
"We don't want to make public the bid but it is just a certain amount of money and it doesn't involve players in the possibility of negotiation. No Juan Mata, no David Luiz.
"Now I keep trying to improve my players and we will see what happens.
"From me no more comments with respect to Man United, my colleague David Moyes and my players.
"I trust my players and I am happy with them and in this bid I want to be respectful."
Rooney is said to have been infuriated by comments from manager Moyes regarding his role at the club this season, which the Scot intimated was behind last season's top scorer Robin van Persie.
Executive vice-chairman Ed Woodward has also stated the club won't negotiate the contracts of any players this summer and would not be adverse to running down a player's current deal - comments which are said to have irked Rooney.
© Copyright IBTimes 2023. All rights reserved.