There's been more drama on Strictly Come Dancing this series than this week's Emmerdale omnibus, but the BBC1 ballroom show is making headlines again for less controversial reasons.
Head judge Len Goodman – who is set to leave after this series – will be replaced by his and Bruno Tonioli's close friend, top dance judge and professional Gary Edwards, according to The Mirror.
Edwards currently appears on the All Access Internet Show of Dancing With The Stars in America, and is known for his harsh comments. But does the panel need more than one Craig Revel Horwood – aka Mr Nasty?
A Strictly insider said: "Gary got to know Bruno a few years ago when he defended him on Twitter and they have been friends ever since. Behind the scenes Bruno has been pushing Gary's name forward as a possible. Gary is very similar to Len and has a lot of experience."
Edwards, 40, is originally from Romford, Essex, and attended dance classes with Len as a child.He now lives in Miami, Florida, and is married with two children. He is regarded one of the world's most experienced judges and has won more than 30 international titles – including British Open Ballroom and British Open Latin.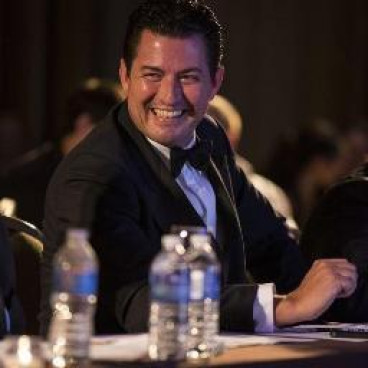 When asked by the publication if he had applied for the Strictly role, he said: "Len inspired and encouraged me as a seven-year-old and dancing is in my blood.
"I can say I had two interviews with Dancing With The Stars when it was thought Len might quit the American show. I'm flattered I should be linked with Strictly Come Dancing."
Goodman, 72, announced that he was leaving the show in July after 12 years, and that the current season would be his last.
Strictly continues on Saturday (22 October) at 6.35pm on BBC1.