The Strictly Come Dancing racism row continues as BBC Breakfast broadcaster Naga Munchetty became the third contestant to be booted off in the dramatic results show on Sunday night (16 October).
The 41-year-old journalist is "gutted" to be the third dancing-hopeful to leave the ballroom series after finding herself in the bottom two and in the dance off opposite Anastacia following a lack of public votes. Munchetty – whose parents are Indian – is the third non-white contestant to leave after DJ Melvin Odoom and EastEnders actress Tameka Empson in the previous two shows.
The result sparked a debate amongst the viewing public, with some blaming racism for the outcome on social media sharing site Twitter.
One Strictly viewer tweeted: "Okay so the viewing voting public are really racist or? #Strictly (First TWO weeks black people voted out then third week Naga Munchetty?)" while another simply put: "Haven't said it until now but how racist are the #strictly voters?"
A third added: "Are the people who watch and vote on Strictly Slightly Racist??? #JustSaying #SCD".
Others fiercely defended the BBC1 show, with one person posting: "Those who think #Strictly is racist because 2 black celebs have gone need to have a serious word with themselves. Idiots" while another wrote: "So #Strictly is racist? Garbage. It's an entertainment show, no more, no less. Nothing racist about votes, dancers or competitors. Sheesh!"
Another said: "Loving Twitter and those that believe the #Strictly viewers are all racist. Seriously. It's a popularity contest, not a dancing competition".
One person suggested that if journalist Ore Odubba is eliminated next week, it could confirm that the show and its voters are in fact racist, tweeting: "Is there a racist element to public vote on #Strictly ? We'll know for sure if Ore goes next week."
The Strictly drama continues to mount as the racism row was first sparked when viewers complained about Odoom's departure in the first week. Many claimed it was unfair that the radio DJ was given the boot after singer Anastacia refused to perform in the dance off due to an injury.
Last week, Strictly made headlines yet again after it was announced that singer Will Young had quit the show due to "personal reasons." It later emerged that the Pop Idol winner was reportedly suffering from anxiety.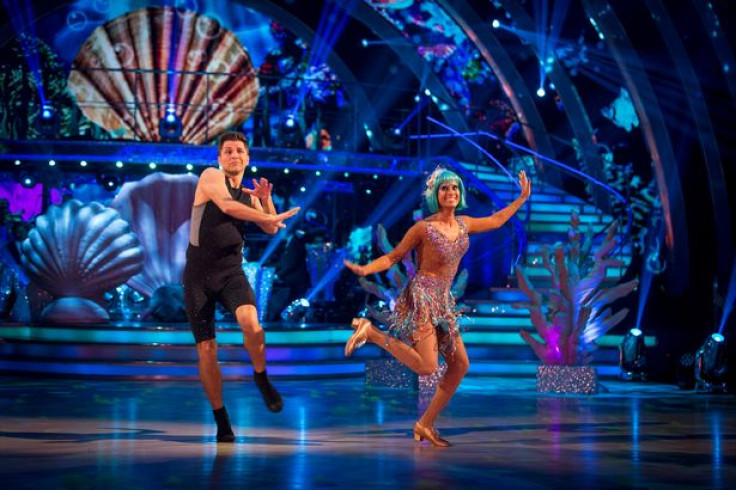 "Will was suffering from anxiety all of last week and he told friends he wasn't feeling up to the show. He felt he was under intense scrutiny and wasn't taking it well," a source told The Mirror.
"Will is a deeply private person and has been out of the spotlight for a long time and he doesn't enjoy being the centre of attention. It all got too much," they added.
It has since been reported that Young's original pay cheque to star on the ballroom series of £25,000 has been slashed to just £5,000 after he broke his contract.