Movie World ride malfunction leaves people dangling upside down
Passengers on the Doomsday Destroyer ride spent three minutes and 25 seconds dangling at about 21 metres in air after the ride malfunctioned.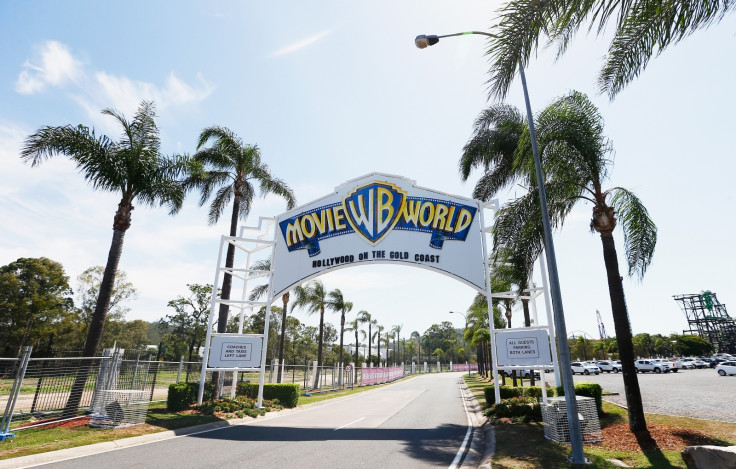 People who went to have a thrilling time at the Gold Coast's Movie World on Thursday (1 February) ended up having a terrifying experience after a ride got stuck mid-air leaving at least four passengers dangling upside down.
Passengers on the Doomsday Destroyer ride spent three minutes and 25 seconds dangling at about 21 metres in the air after the ride malfunctioned. All riders were later safely removed from the ride.
Video footage captured by onlookers shows people crying and screaming for help as the ride came to a halt, News.com.au reported.
A concerned woman can also be heard saying: "These guys are actually stuck up there."
In a statement, Movie World confirmed the incident and said the ride had stopped as a result of "ride safety operating systems" automatically engaging.
"We are very sorry for any inconvenience or discomfort caused to our guests, however ride safety is our first priority," the statement added.
No passengers were reportedly harmed in the incident, but an eye witness was cited as saying that some riders were "crying, shaken up and red faced".
The Doomsday Destroyer which opened at Movie World late last year rotates at 360 degrees at up to 36km/h speed via two large mechanical arms which turn full circle.
This is not the first such incident at the Gold Coast. In January 2017, around 20 people were trapped on a roller coaster at Movie World after a chain malfunctioned.
Firefighters scaled the Arkham Asylum ride to free the 19 women and one young boy who were stuck for about an hour and 40 minutes. They all were rescued safely, the ABC website reported.
In a similar incident, on 29 January, a 30-year-old man was rescued by fire services after he was left dangling in mid-air after a bungee jump from the Macau Tower entertainment complex.
The man was stuck for an hour at about 55m above ground after he jumped from a 233m-platform.
He suffered temporary paralysis in one foot and was taken to hospital, the Macau Daily Times reported. He also showed "slight symptoms of hypothermia".