Although her 19-year long marriage to football star Jamie ended in a court hearing that lasted only 20 seconds, Louise Redknapp is looking forward to some celebration after the quickie divorce. Shedding light on her wild plans for New Year's Eve, a new report claimed that the songstress is "really excited".
The former Strictly star, who will be beginning her 31st night by performing some of her solo hits at a Gay nightclub in London, will later join her pals for a wild night-out – a first in her list of things she's ever done.
Not just that, the 43-year-old Eternal star is also said to be set for a new start in the midst of all the merry-making, after she was granted divorce by a family court in London.
"She's really excited to celebrate with pals out on the town – it's the first time she's ever done ­anything like this," a source told Mirror Online, dishing on Louise's crazy plans for the weekend.
"She's booked to perform some of her solo hits at GAY nightclub in London in front of friends," the source says, "They plan to have a drink on the VIP gallery and enjoy the atmosphere and then hit up some other venues."
Adds the insider, "She's really going to let her hair down and ­celebrate the New Year truly meaning the start of a new chapter for her."
On Friday (29 December), Louise and Jamie Redknapp's almost two-decade-long marriage came to a quick close when family court judge, Ian Mulkis granted them divorce during a hearing that lasted less than half a minute. Neither the singer nor her ex-husband was present for the hearing in the Central Family Court in London.
In order to officially end the marriage, the couple needs to wait for an additional six weeks until they can apply for a final Decree Absolute.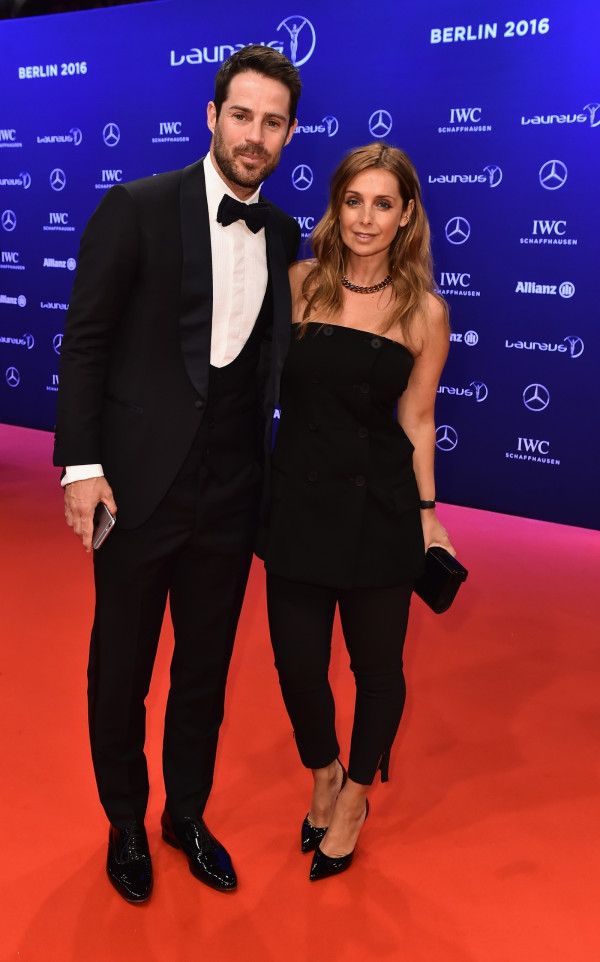 While the mother-of-two has made no secret of her unhappiness during her time off limelight and her desires to kick-start her career once again after the failed marriage, in the divorce papers, she held Jamie's "unreasonable behaviour" responsible for the split.
"I became a sort of Stepford Wife, wanting to be perfect at it. When I agreed to do Strictly that I realised I couldn't go back to that. I wanted to perform. I felt physically sick at the idea I'd never have that buzz again," she had confessed in previous interviews.
"Standing by and watching Jamie become this entertainment star was pretty hard," Louise explained. "I was proud of him, but there was part of me thinking, 'that's my world'. I could see the excitement he got out of it and I knew how that felt. But it wasn't me feeling it anymore."
The former couple shares two sons – Charley, 13, and Beau, nine.