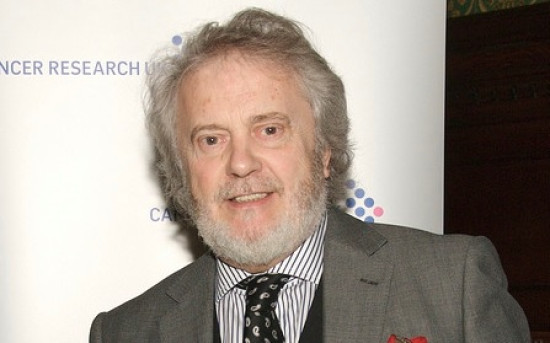 Mike Hancock has apologised to a woman in his constituency for an "inappropriate relationship" which left her feeling "deeply uncomfortable and discriminated against".
The Portsmouth South MP admitted in court he had an "inappropriate and unprofessional" relationship with the vulnerable woman, who had accused him of sexual misconduct.
The MP, who was suspended from the Lib Dems in January after the case against him was launched, issued a written apology to the woman as part of a High Court settlement.
The woman, known as Annie, first launched the allegations against Hancock five years ago. She accused him of sexually harassing her after he visited her house to help with troublesome neighbours.
In his apology, Hancock said: "In October 2009 you first came to me as a constituent to seek my assistance as your MP and councillor.
"Subsequently and over several months I came to your home on several occasions, sometimes unannounced and conducted a friendship with you that was inappropriate and unprofessional.
"I understand that you felt degraded. I did not treat you with sufficient respect. I made you feel deeply uncomfortable and discriminated against, and I crossed the line.
"I can only apologise unreservedly to you for any distress, anger and worsening of your psychiatric condition that I caused."
The Portsmouth MP also apologised for suggesting the woman was making the accusations for financial reasons.
He added: "I also recognise that hurtful and untrue statements were made publicly about your motivation in bringing the claim. These statements sought to discredit and undermine you.
"I accept that you did not bring the claim for financial gain and any statements made to the contrary were wrong. I also acknowledge that you have fought for many years to hold me to account, and that this should have been resolved far sooner. I myself would have wished for it to be resolved far earlier and I am sorry that it wasn't."
He was first arrested in 2010 over the claims, but the case was dropped due to lack of evidence. Hancock vigorously denied the allegations against him.
Hancock, who now sits as an independent MP after resigning the parliamentary whip, had continued to represent the Lib Dems as a ward councillor.
A Lib Dem disciplinary investigation into Hancock's behaviour will now resume having been suspended pending the outcome of the civil case.
Chairman of Portsmouth Liberal Democrats, Simon Dodd, said he has been left "disappointed" by Hancock's conduct. Sources at Sky News reported the party could expel Hancock soon.
Dodd added: "Ever since these claims came to light, Mike Hancock has consistently informed the local party that the claims were untrue and that he had a very strong case that would disprove all claims at trial and that he would not settle.
"Given the strength in which he made his case to us and the fact that the police twice investigated the claims and decided not to prosecute, we had no reason not to believe him.
"After today's developments and the admissions he has made, we are incredibly disappointed that Mike Hancock has chosen not to proceed with the court case in order to clear his name.
"Mike Hancock has admitted behaving in an unprofessional way that caused harm and distress to a constituent and we are very disappointed that his apology was not made at a much earlier stage."