MPs blame Tories and EU over delayed response to 'terminal' UK steel crisis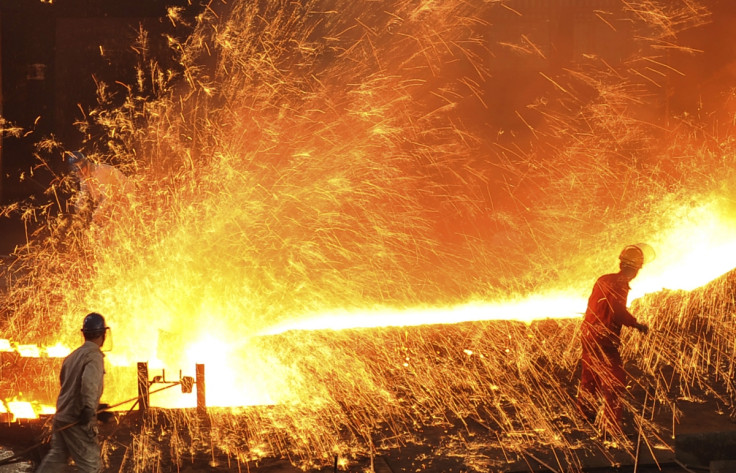 The British government and the European Union (EU) have been blamed over their delayed reaction to the UK's steel crisis in a damning report from a cross-party group of MPs. The Business, Innovation and Skills (BiS) committee blasted the Tories for failing to "detect and address" mounting problems in the sector.
Iain Wright, who is chair of the group, said the government had now "woken up" to the industry's issues after thousands of jobs were lost at Redcar, Scunthorpe and Lanarkshire. But the Labour MP claimed for too long there was "little action" from Whitehall.
"The steel industry is now on the verge of terminal decline," he said. "For too long the government failed to be alert to the alarms raised by the industry and act at home to maintain a steel industry in the UK when other European countries were acting to safeguard their own strategic steel industries.
"Industry isn't looking for a handout, it's looking for a level-playing field: for too long there was little action from the government, with some asks from the industry taking years, if at all, to deliver."
The BiS committee also concluded that the UK industry was left exposed to alleged Chinese dumping of cheap steel into the European market. "Whilst we recognise that member states may take whatever steps they can to protect domestic industry – and UK governments may not have done as much as some – we believe that it should not be left to individual member states to take action against unfair competition," Wright said.
"Successive governments should have done much more to press for accelerated action at an EU level. We recommend that the government now uses its influence to seek the early completion of investigations by the Commission into dumping in order to enable effective action to be taken as early as possible.
"It should further seek to reform the bureaucratic procedures that prevents the EU reacting to allegations of dumping with the speed of its main international competitors."
A Department for Business spokesperson said: "While this report rightly recognises that the steel industry has been subject to complex global challenges which no one simple solution can solve, it also recognises the significant steps this government has taken to help our steel industry.
"We have taken clear action on relief for energy costs, anti-dumping, procurement and EU emissions directives, meeting key industry asks. Whilst the government is doing all it can to help the industry, the government cannot dictate the commercial decisions, operations or financial performance of private companies."
© Copyright IBTimes 2023. All rights reserved.