Five people have been killed and 40 injured near the Houses of Parliament in the first mass casualty terror attack in the UK in over a decade.
A single terrorist mowed down pedestrians on Westminster Bridge in a 4x4 vehicle, causing three deaths. The vehicle then mounted the pavement close to Big Ben before crashing into a barrier.
Armed with two large knives, the attacker then tried to storm the parliament precinct where he confronted and stabbed an unarmed police officer, who died at the scene.
The attacker was then shot by police and later succumbed to his wounds, as dozens lay injured in a scene of carnage at the heart of Britain's political establishment.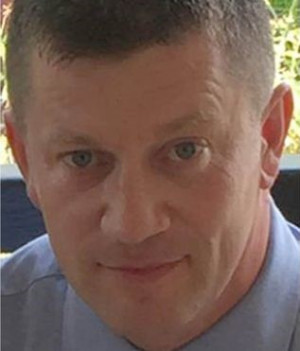 The policeman who died has been named by the Metropolitan Police as Keith Palmer, 48. He was part of the Diplomatic Protection Service.
The attacker has not been named by police but he was said to have been inspired by international terrorism. The nature of the attack had echoes of vehicle attacks in Nice and Berlin.
Both Houses of Parliament were locked down for several hours after the incident which occurred at 2.40pm GMT on Wednesday (22 March), less than three hours after Prime Minister's Questions.
The head of counter-terrorism at Scotland Yard, Mark Rowley, said: "This is a day that we had planned for – that we all hoped would never happen – but sadly it is now a reality."
Prime Minister Theresa May condemned the attack and praised the response of the police. She told the press outside 10 Downing Street: "For those of us who were in Parliament at the time of this attack, these events provide a particular reminder of the exceptional bravery of our police and security services who risk their lives to keep us safe.
"Once again today, these exceptional men and women ran towards the danger, even as they encouraged others to move the other way."
There is now a huge investigation under way involving Scotland Yard's counter-terrorism command and MI5. There has been an extra deployment of officers onto the streets.