A parliamentary committee examining a drone strike which killed a "prolific" Isis attack planner says a long-awaited report by intelligence services into the attack lacked transparency.
Reyaad Khan, originally from Cardiff, was killed in an RAF drone strike in the Isis stronghold of Raqqa, Syria, along with two other people including Ruhul Amin, from Aberdeen, and another UK national.
The 21-year-old was said by the Intelligence and Security Committee (ISC) to be a "prolific recruiter and attack planner" who "posed a very serious threat to the UK" .
The committee's role is to scrutinise the work of the UK intelligence agencies.
However, the chairman of the committee, Dominic Grieve QC, has expressed "profound" disappointment at the lack of access to ministerial decision-making material and other primary evidence, making it impossible to conduct a complete investigation.
Both the current prime minister, Theresa May, and her predecessor, David Cameron, blocked access to key documents.
The drone strike was the first by British forces outside of a military campaign and the inquiry into the incident - which began in 2015 - is over concerns about the legality of the attack.
It would also assess whether the attack had been necessary and proportionate to the laws of armed conflict.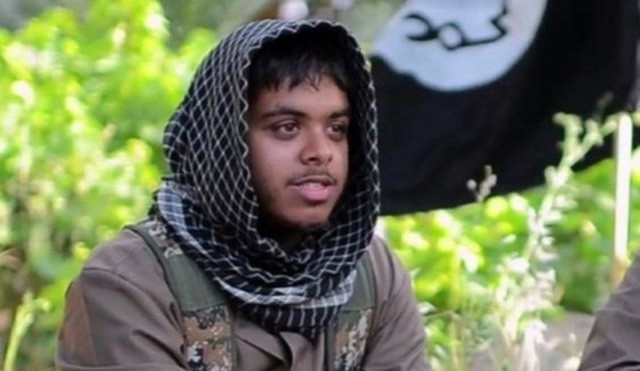 The strike was justified by David Cameron at the time. According to al-Jazeera, he said that Khan was "seeking to orchestrate specific and barbaric attacks against the west, including directing a number of planned terrorist attacks right here in Britain, such as plots to attack high profile public commemorations".
Dominic Grieve said in the report: "We are in no doubt that Reyaad Khan posed a very serious threat to the UK.
"There is, nevertheless, a question as to how the threat is quantified and in this instance whether the actions of Khan and his associates amounted to an 'armed attack' against the UK or Iraq - which is clearly a subjective assessment.
"The [government's] failure to provide what we consider to be relevant documents is profoundly disappointing."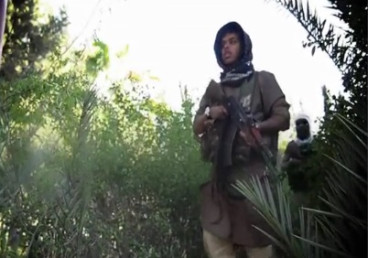 The ISC said that Reyaad Khan, along with another Briton, Junaid Hussain, "encouraged multiple operatives around the world to conduct attacks against the UK and our allies."
The committee has assessed 25 intelligence reports and two formal intelligence assessments carried out by MI5, MI6 and GCHQ.
The committee's report disclosed that Khan and Hussain, who was killed three days later in a US air strike, were connected to several of seven major plots thwarted by UK intelligence in 2015, including a plan to attack the Queen on VE Day.
The ISC notes at the end of the report that it has been unable to challenge the many redactions, as it usually would, because it was hurried into publishing the report before the general election in June.
It comments: "The Committee would ordinarily consider, challenge and negotiate each redaction proposed by the Agencies and Departments. However, on 18 April, the Prime Minister announced that she would seek an early General Election."