Isis militants slaughter 15 Mosul residents for celebrating liberation of city
Jihadists disguised as Iraqi troops gun down civilians who cheer them.
Isis jihadists have murdered at least 15 civilians in the embattled city of Mosul after the extremists posed as liberating government forces to trick them, say Iraqi authorities.
Isis are fighting western-backed Iraqi coalition forces, who are gradually pushing deeper into the centre of Mosul after capturing the entire east of the city and the majority of the west.
In the largest city under Isis control, hundreds of thousands have fled the barbarity of the Islamic fundamentalists, with many being murdered or used as human shields by the terrorists.
Since the start of the campaign in October fierce fighting has forced around 300,000 to leave the city, which once had 1.5 million residents.
On Tuesday (25 April), a Joint Operations Command (JOC) and local official in Baghdad said men, women and children in the city unwittingly greeted men driving black cars and wearing police and security forces uniforms.
Then residents in Mosul's Old City began showing their support and chanting, the disguised Isis fighters gunned down the unsuspecting civilians "to make it clear the area was still under enemy control," the JOC said in a statement.
Speaking to the AFP, Hossameddin al-Abbar, a member of Nineveh's provincial council, said the 15 residents were "executed".
"Daesh [Isis] members, some of them wearing federal police uniforms, entered the Al-Maidan and Corniche areas of the Old City," he said.
"They were driving black vehicles and posing as liberators from the Iraqi forces. When some families welcomed them, they arrested several of them. They executed at least 15 other people."
Mosul was once Isis's strongest bastion in Iraq, with their leader, Abu Bakr al-Baghdadi, declaring the caliphate at the city's al-Nuri Mosque in July 2014.
However, now the city is being gradually liberated by the Iraqi army, Shi'ite militias and Kurdish forces, with the huge Tenek neighbourhood the latest to fall.
Analysts believe that many senior members of Isis fled the city in the weeks before the operation to liberate the city began.
Isis have been known to use brutal killing methods to keep control of areas in which they invade.
Earlier in April it was reported that dozens of civilians attempting to flee the city were murdered and their bodies hung from electricity poles.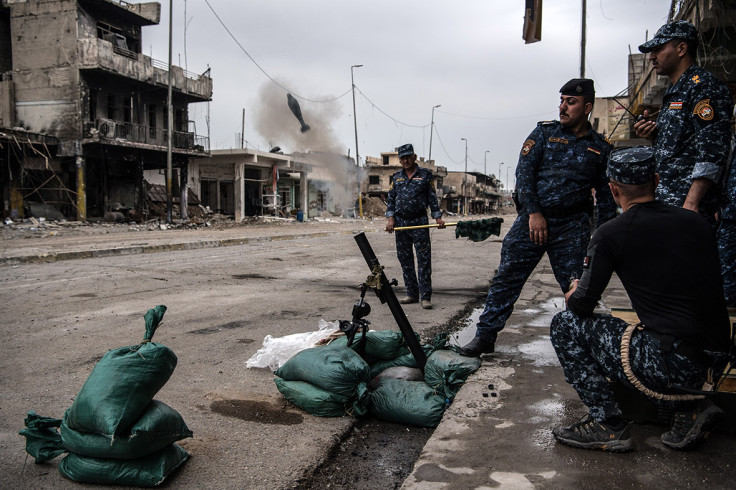 © Copyright IBTimes 2023. All rights reserved.