Dope smuggler turned celebrity Howard Marks has revealed he has inoperable bowel cancer.
Marks, the grammar schoolboy from south Wales who ran an international drug-smuggling ring, was locked up in the toughest federal prison in the US but on his release became an eloquent campaigner for the legalisation of cannabis. His autobiography, "Mr Nice," was made into a film starring friend Rhys Ifans.
Told he had cancer of the bowel last year, Marks has now learned it has spread to his lungs and liver and is inoperable. He has had eight courses of chemotherapy and according to The Observer has responded well, but says he accepts his time is probably running out.
"I've come to terms with it in my own way – which for me was about learning how to cry," said Marks, 69. "It's impossible to regret any part of my life when I feel happy and I am happy now, so I don't have any regrets and have not had any for a very long time."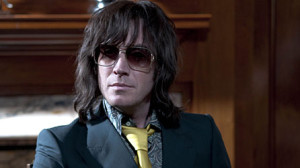 Marks is now being cared for in Leeds by his partner Caroline Brown and says his only regret about his adventurous life was the effect it had on his loved ones, including his four children.
"Smuggling cannabis was a wonderful way of living – perpetual culture shock, absurd amounts of money, and the comforting knowledge of getting so many people stoned.
"Prison took the wind out of the sails for a while, and was a terrible blow to my young family. However, I felt immensely lucky and privileged to have written a bestseller and then embarked on a career of performing in public, which allowed me to hang out with musicians, DJs and other lovers of dope. I have had an incredible life."
Celebrity friends including Tracy Emin, Keith Allen, Richard Branson and Peter Hitchens have all sent their best wishes on hearing the news. Zoe Ball and husband Norman Cook call Marks "a ray of sunshine in our lives".
Although the battle to legalise cannabis seems far from won, Marks admits to some satisfaction that even in the US the drug is now legal in some states – he just wishes people didn't have to be ill to use it.
"Of course the legalising of marijuana for medical purposes is to be welcomed, but personally I never wanted to have to wait until I had cancer before I could legally smoke. I want it to be legalised for consuming recreationally – and I'm pleased to see they have now done this in four US states. After my experiences at the hands of the US legal system, America is the last place in the world that I thought would be leading the charge."
A celebratory event both to raise funds for Marks' treatment and to set up a charitable foundation will take place at London's Kentish Town Forum on 27 February. Marks will attend along with Rhys Ifans, the Super Furry Animals and DJ Greg Wilson.