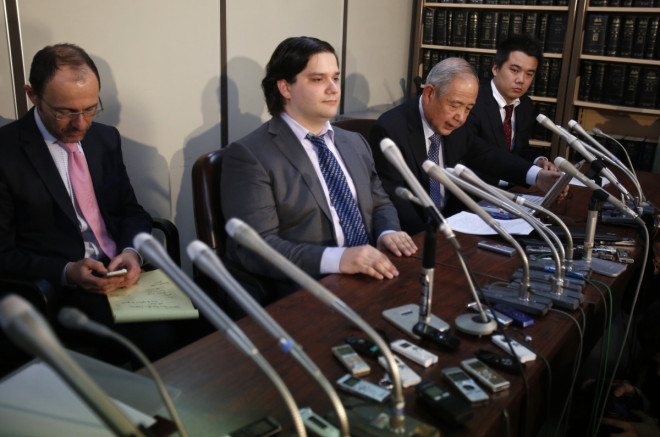 Collapsed bitcoin exchange MtGox filed for liquidating all its assets, scrapping plans to restructure the business under bankruptcy protection.
The Wall Street Journal, citing people familiar with the situation, reported that the exchange asked a Tokyo court to allow it to be liquidated.
The people cited reasons including the "difficulty of holding meetings with creditors spread around the world" and "the lack of realistic rehabilitation plans" for the exchange for the move.
Japan-based MtGox, which at one point hosted 80% of the world's bitcoin trades, collapsed after reporting that 850,000 bitcoins were stolen in what it claims was the result of a two-year long cyber attack. The company filed for bankruptcy protection in Japan on 28 February and subsequently in the US.
Later, the company said it found 200,000 of the lost coins in an "old format wallet" while rescanning them following the bankruptcy filing. Factoring in the newly found bitcoins, the total number missing is now estimated at 650,000.
Losses to creditors
In bankruptcy cases, liquidation generally results in losses to creditors. However, one person close to MtGox told the WSJ there was still hope a buyer for the exchange could be found, thereby creditors would receive part of any future earnings by the company.
If the court approves the request, a trustee will be appointed to take over the management of MtGox's assets from CEO Mark Karpeles.
The liquidation filing comes after the company's lawyers in the US told a court that Karpeles will not be able to attend a trial in the country over the bankruptcy of the exchange.
US Bankruptcy Judge Stacey Jernigan earlier ordered Karpeles to appear in a Dallas bankruptcy court on 17 April to answer questions about the collapse of the Tokyo-based exchange. However, MtGox attorneys wrote to the judge that he is "not willing to travel to the US".
Topics for biscussion
Karpeles also received a summons from the US Department of Treasury's Financial Crimes Enforcement Network (Finsen), requiring him to appear in Washington DC on 18 April. The lawyers noted that the summons did not specify the topics for discussion.
There were also reports that a consortium including technology entrepreneur Brock Pierce, a former child actor, offered a token payment of one bitcoin to buy the exchange.
WSJ added it is unclear how either MtGox's filing for liquidation or Karpeles's decision not to go to the US will affect its request for US bankruptcy protection under Chapter 15.
The majority of the customers affected by the exchange's collapse are based in the US.