The 2015 MTV Video Music Awards are set to take place at the Microsoft Theater in Los Angeles on 30 August. Controversial pop star Miley Cyrus will be hosting the awards in a ceremony where hip hop musician Kanye West will receive the lifetime achievement award.
Ahead of the awards, IBTimes UK entertainment reporters Alicia Adejobi and Amy West predict who will be the big winners on the night.
What will Miley Cyrus be like as host?
Alicia Adejobi: "I think she's a really interesting choice given they know how controversial she is. The last time we saw Miley perform she was twerking on Robin Thicke and waving around a foam finger. So I think they want to stir up trouble this year."
Amy West: "It will be interesting to see if they go down the more serious straight route or if she'll aim for controversy. Last year she got a homeless man to accept her award on stage so chances are she'll go down the more controversial route."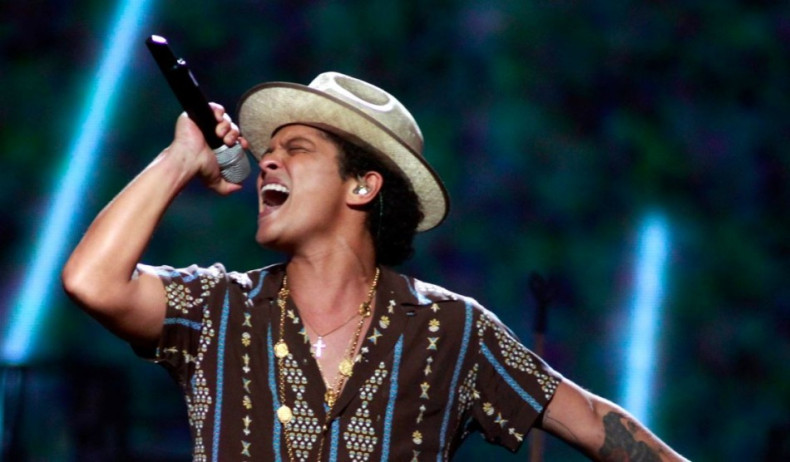 Who will win best male video?
Amy West: "I think this one will go to Bruno Mars and Mark Ronson. The video on YouTube almost had a billion hits and everyone loved that pink blazer of his."
Alicia Adejobi: "I'm going for Ed Sheeran. I think that video was a huge song last year, one of the most popular songs of 2014 and this year as well. So I think he could be the underdog and take that."
Who will win best female video?
Alicia Adejobi: "I'm a massive Beyonce fan so I'm going for her. I think 7/11 was absolutely huge last year. Everybody was copying the dance moves. It was a big social media movement. And she's also set to overtake Madonna as the female artist with the most awards, So I think it could be her."
Amy West: "I'm torn on this one. I think it will either go to Taylor of Sia. I think Blank Space was one of the biggest videos that has come out. It was very theatrical, almost like a mini film. But Sia's was very controversial with Shia LaBeouf and the child dancer so that could take it as well."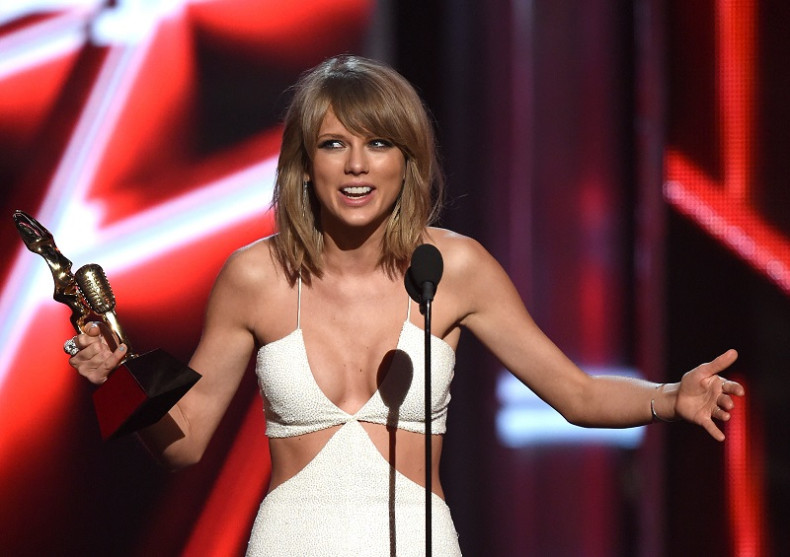 Who will win video of the year?
Amy West: "It's got to be Taylor hasn't it. All of those stars – Cindy Crawford, Cara Delevingne, Ellie Goulding. It had real edge with that martial arts/superhero vibe, so I think it's going to take it."
Alicia Adejobi: "Everyone's expecting Taylor to win and it would be a huge travesty if she didn't. But I do think there are a couple of underdogs in that category. Kendrick Lamar could win for hip hop by taking that award, or Ed Sheeran could triumph."
Should Kanye West be receiving the lifetime achievement award?
Alicia Adejobi: "It's a bit of a strange choice. Kanye is obviously one of the biggest musicians out there at the moment. But he hasn't really done much in the last year in terms of music. He's released a few songs and working on his new album. He should get recognition at some point, but after interrupting Taylor Swift's speech before it's strange that they're no applauding him."
Amy West: "I just hope someone jumps on stage during his award for the comedy value."