MTV VMAs 2015: Will Beyonce steal Madonna's crown to become the most awarded artist?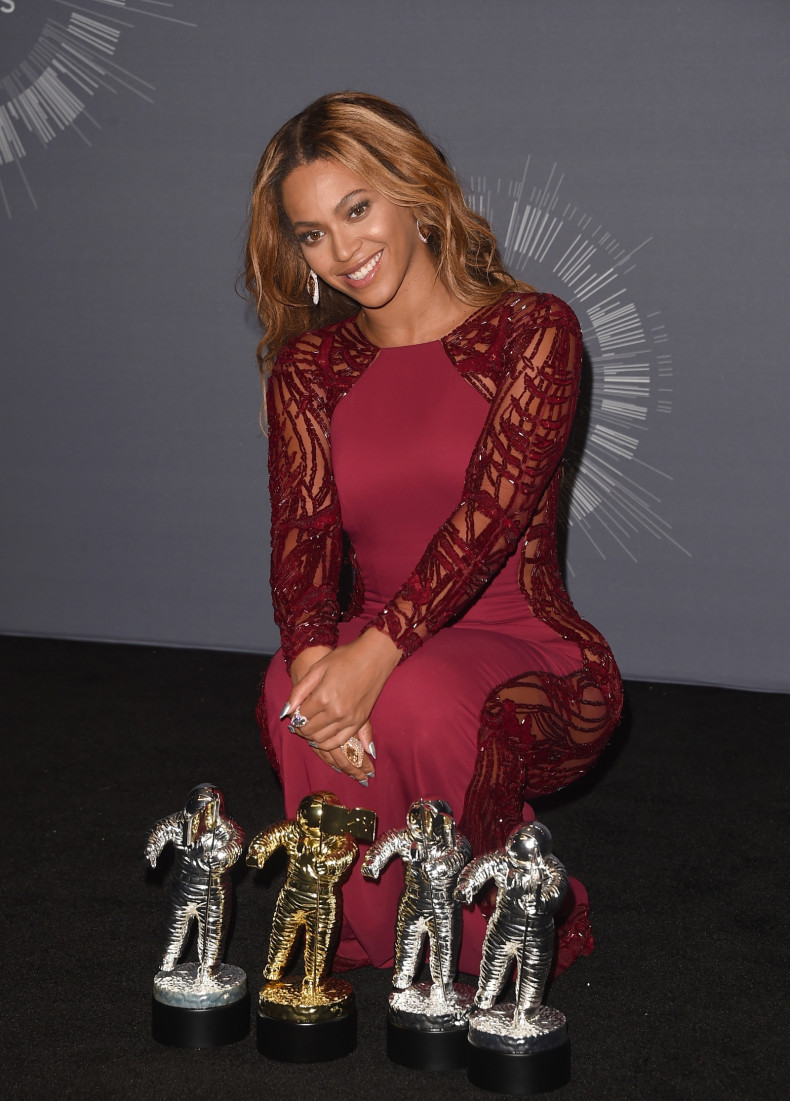 Taylor Swift is being pipped as the frontrunner at the Video Music Awards 2015 but Flawless singer Beyoncé could steal the night in a whole other way. Queen Bey is on course to become the most awarded artist in VMAs history – she currently has 17 – after receiving five nominations at this year's ceremony. But will she emerge triumphant in her categories?
Despite releasing hardly any new music in the last 12 months, Beyoncé, 33, has received nods for her 7/11, video which became an unexpected viral phenomenon in November 2014. The video features the Drunk In Love singer being carefree with her friends, throwing a slumber party and dancing rather bizarrely on a hotel balcony. When looking at releases over the last year, the one-of-a-kind visuals can certainly be credited for reinvigorating interest in the music video market.
Everyone from tennis player Serena Williams to a group of male friends recreated the video, which has received more than 272m views on YouTube so far. But will 7/11 be enough to earn Beyoncé an award for any of her nominations: video of the year, best female video, best pop video and best choreography? As powerful as Beyoncé is in the music industry, she does face some tough competition.
Watch Beyoncé's 7/11 music video:
New pop princess Swift is predicted to sweep the board at this year's VMAs, mostly thanks to the visuals for the star-studded Bad Blood, which featured a bevy of her celebrity friends including Selena Gomez, Kendall Jenner, Gigi Hadid, Ellie Goulding and Jessica Alba. Other top contenders in the same categories as Beyoncé include Ed Sheeran, Nicki Minaj and Mark Ronson, all of whom have dominated the charts with their hit singles.
Still, it is rare that Beyoncé loses out on anything – if she does Kanye West is on the case – and even if she does not make history on 30 August, she is just three awards away from matching Madonna's record. The Halo singer has collected a staggering 17 Moonmen over the course of her career, making her one of the most awarded artists at the VMAs. In 2014, Bey walked away with four awards including the prestigious Video Vanguard accolade, bringing her total as a solo artist to 15. She also won two with her girl group Destiny's Child.
Madonna, 57, is currently ruling the roost with 20 Moonmen to her name and as she has not received any nominations for this year's awards, it is entirely possible she may have to relinquish the title. If Beyoncé does not manage the feat this time round, she can still boast about the fact she is the most nominated female artist in Grammy history. Good luck, queen Bey!
The MTV VMAs 2015 will take place at the Microsoft Theatre in Los Angeles on 30 August.