The social media battle is officially on as reality star Kim Kardashian has just become the most-followed celebrity on Instagram. It comes just weeks after singer Beyonce topped the rapidly changing list overtaking the likes of Taylor Swift, Cristiano Ronaldo and Kylie Jenner.
The Keeping Up With The Kardashians star has now amassed more than 44.1m followers on her social media account. Perhaps the TV star's popularity was given a boost thanks to candid photos including a selfie with US democratic presidential candidate Hillary Clinton, a sneaky shot of her husband Kanye West sleeping and adorable pictures of her daughter North dressed as a mermaid.
Beyonce, 33, is now trailing in second place with little more than 44m followers, a slight climb from the 42.9m she had on 12 August. At that time, Kardashian, 34, was behind the Flawless singer with 42.5m followers. Elsewhere on social media, the reality star also wins the race on Twitter where she has 34.7m followers compared to Beyonce's 14.1m, although it should be noted the Grammy-winning singer has not tweeted since August 2013.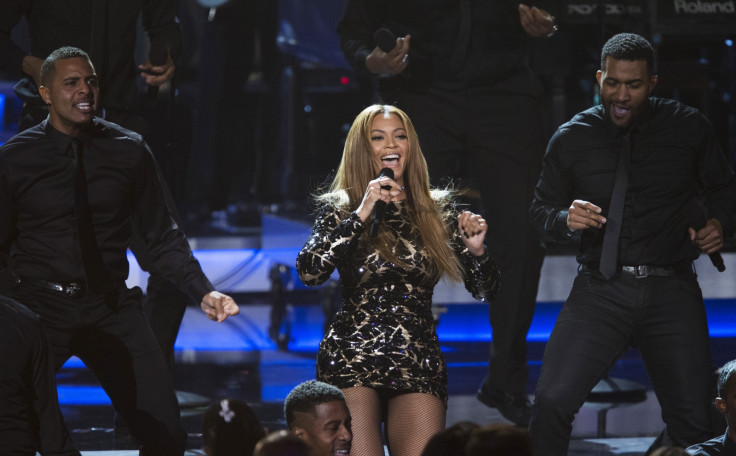 Both ladies still have a long way to go until they become the most followed account on Instagram, that title belongs to the social media app itself which boasts an incredible 94.4m followers. The ladies now face stiff competition from Style singer Taylor Swift who remains in third position as the most-followed celebrity but has now amassed 43.7m subscribers.
There have been some major shifts elsewhere on the list as pop star Selena Gomez has now clocked up 44.8m followers overtaking fellow singer Ariana Grande who is close behind with 41.8m. Kardashian's sister Khloe has also elbowed Brazilian footballer Neymar out of the top 10.
The full list of the 10 most-followed celebrities is as follows:
The most followed celebrities on Instagram
1. Kim Kardashian– 44.1m
2. Beyonce – 44m
3. Taylor Swift – 43.7m
4. Selena Gomez – 41.9m
5. Ariana Grande – 41.8m
6. Justin Bieber – 37.1m
7. Kendall Jenner – 35.5m
8. Kylie Jenner – 33.8m
9. Nicki Minaj – 32.3m
10. Khloe Kardashian – 30.6m
For more entertainment news, follow the IBTimes UK's A-List on Twitter and Facebook