Kelly Clarkson revealed she was expecting a baby while performing at a concert in Los Angeles on 19 August. The Stronger singer was on stage at the Staples Center when she unexpectedly told the crowd: "This is not how I wanted to announce [that I'm pregnant]. My make-up artist is backstage hating me. I didn't want you to think I'm on pills or something.
"I would like to apologize to my husband," she added. This was not planned. I'm just so hormonal. Everything is great, I haven't vomited yet. That's a win y'all."
The new addition to her family will be her and her husband Brandon Blackstock's second child after having daughter River Rose Blackstock, back in June 2014.
Whilst Clarkson didn't necessarily plan to confirm her pregnancy to thousands of people at her concert, many celebrities have opted for similar public announcements in the past. Here are some of IBTimesUK's favourites from over the years...
Jessica Simpson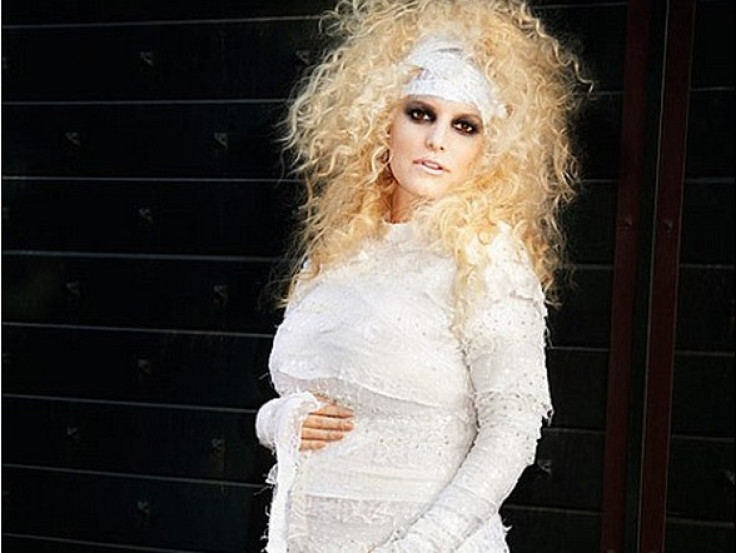 Jessica Simpson opted for the pun method when it came to announcing she was expecting a baby, as she dressed up as such for Halloween and captioned the photograph of her cradling her tummy: "It's True! I am going to be a mummy!" It was her first child with fiancée at the time (and now husband), Eric Johnson.
Gwen Stefani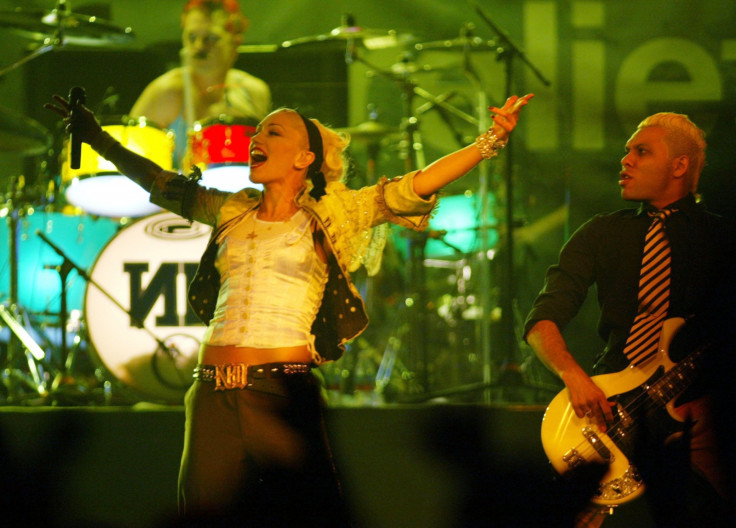 Gwen Stefani's confirmation that she was pregnant was very similar to Clarkson's, in that she did it on stage at one of her concerts. The former No Doubt singer was performing in Fort Lauderdale, Florida when she shouted to the crowd: "I want you to sing so loud that the baby hears it!" The baby was to be her and husband Gavin Rossdale's first child together.
Beyonce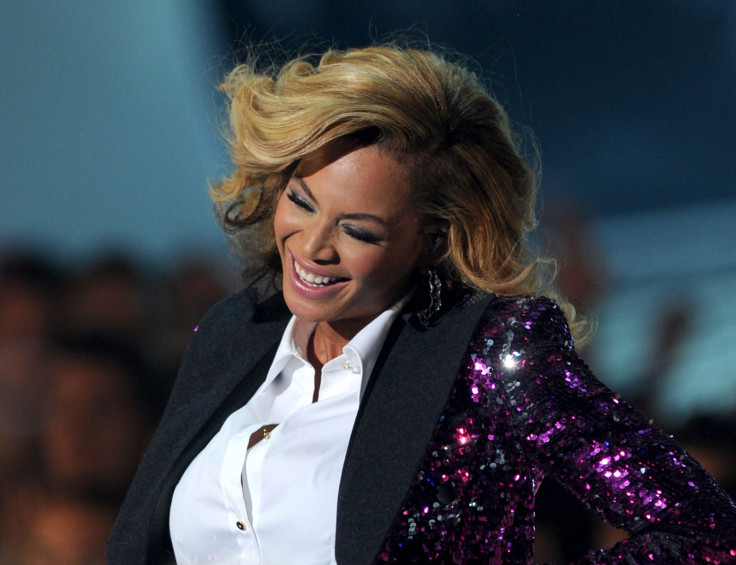 So typically of Queen B, she didn't want to just announce her and Jay Z's pregnancy via a news publication or a Instagram post, she did it while during a specially organised performance of her single Love On Top at the 2011 VMA's. After singing the whole song, the 33-year-old pulled off her sequined Dolce & Gabbana blazer and rubbed her growing baby bump, with a huge grin on her face.
Tom Fletcher
McBusted's Tom Fletcher opted for a video announcement when he and his wife Giovanna were expecting their first child. Seeing as it was Halloween, the loved-up pair made out that they were simply carving pumpkins to celebrate the season, but when the timelapsed video finished the "news" that were referring to was obvious as the pumpkins read: "We're having a baby!"
Justin Timberlake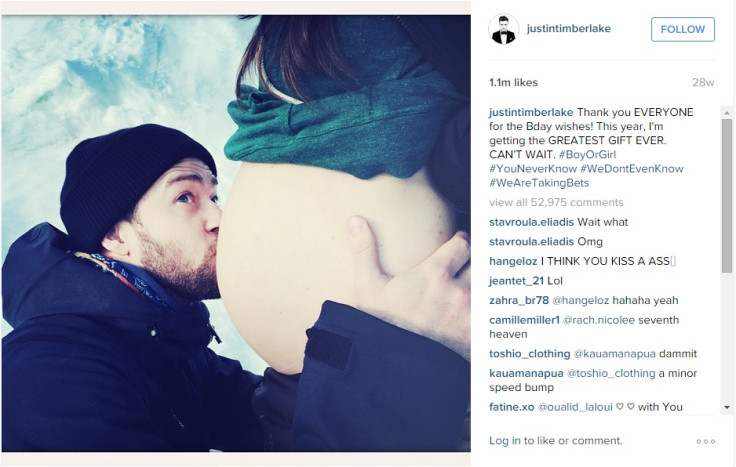 Justin Timberlake revealed that he and wife Jessica Biel were expecting their first child together through his personal Instagram account, around the time of his 34th birthday. Their son, Silas Randall Timberlake, was born just a few months later in April 2015
Tina Fey
There's no doubt that Winfrey is the most famous chat show host in the US so what better way to announce that you're having a baby than on her programme, and that's exactly what 30 Rock actress Tina Fey did. The news came up as the guest and host started discussing the subjects of motherhood and balancing work and family, when Fey confirmed that she was expecting baby number two.
Blake Lively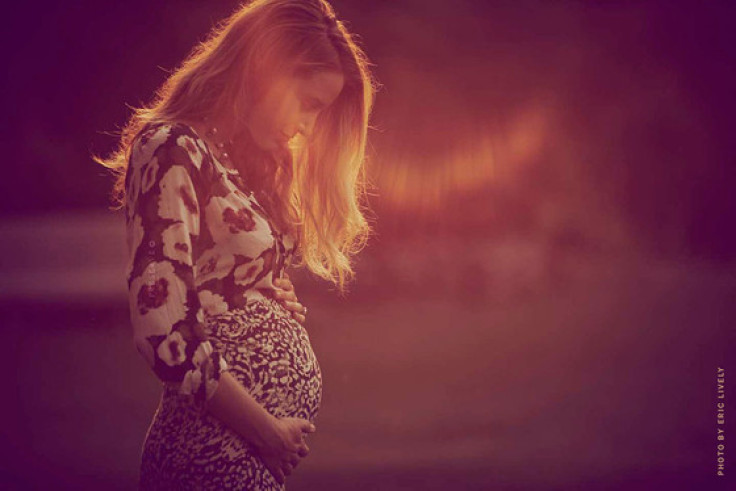 Blake Lively revealed that she and husband Ryan Reynolds were expecting through her website Preserve. The Gossip Girl actress posted a touching piece of writing along with the photograph that proved she was having a baby which read: "Preserve at its core is about family. 'Family' is the single word our founder, Blake built this home on. With family on our mind, we looked to the origin of it all—to the women in our lives who are right there, at that special moment; at the creation of family.
"Today we celebrate them. With food to fill their tummies (as if that needs more filling), presents to soothe their tired (and swollen) soles, toys to warm their baby's souls, projects to provoke them, and decorations to inspire creativity and merriment in all. The entire next month will be sprinkled with highlights for women in this exciting chapter of their lives. Congratulations to all the expecting mothers out there."
Michael Bublé
Michael Bublé announced that he was having baby number two with his wife Luisana with the help of their two-year-old son Noah. The video was simple but effective as it saw Noah walk up to his mother's tummy and sweetly say "baby" confirming the news.