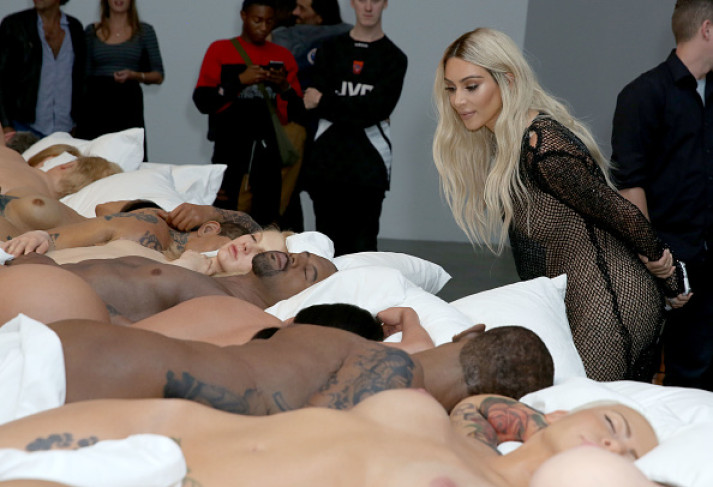 Kanye West has unveiled his latest art installation which is a recreation of his controversial 'Famous' video. The 'top secret' art exhibition in LA comprises lifelike naked replicas of celebrities which were used in the music video.
Likenesses of Taylor Swift, Bill Cosby, George W Bush, Donald Trump, Anna Wintour, Rihanna, Chris Brown, Ray J, Amber Rose and Caitlyn Jenner are seen sleeping together in an oversized bed.
One of the first people to peruse the controversial installation was Kanye's wife Kim Kardashian West who arrived at the private Blum and Poe art gallery wwith sister Kendall Jenner. The E! Reality TV star payed particular attention to the likenesses of herself and her husband who are also included in the display.
Posting pictures of her wax effigy on Snap Chat she wrote excitedly: "'Heading to a secret art gallery location to view Kanye's Famous Exhibition!!!!'
Actress Olivia Munn also attended the launch event and observed the artwrk with interest.
The creator of Famous, Kanye was himself noticeably absent, as he is currently in Buffalo on his Saint Pablo Tour, but he appeared by video to witness the reaction Mail Online reports.
One person you can be almost certain won't be attending to see her likeness in the nude, is Taylor Swift. In fact, the exhibit is likely to further fuel the bitter feud between the two stars.
The Bad Blood singer claimed she had never consented to being referenced in the controversial track 'that b****' in West's song nor gave permission for her naked likeness to be included in the video.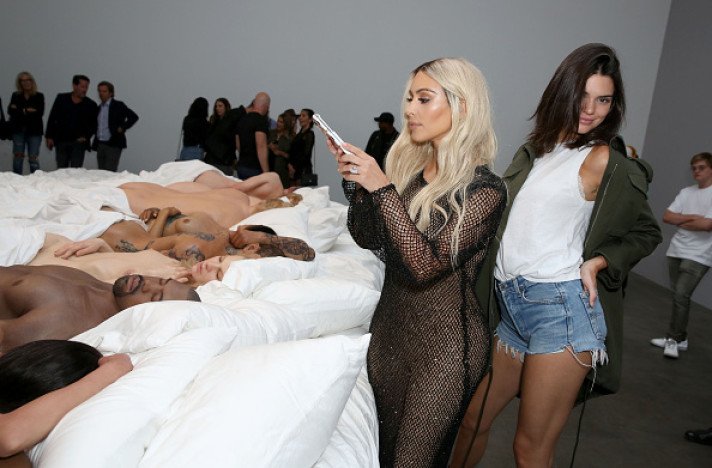 Kim later posted a video to Snapchat of a recording of the conversation between Swift and Kanye, in which the couple claim Swift had approved the lyric.
The video recording prompted a stern reaction from the Shake It Off singer who issued a strongly worded statement saying: "Where is the video of Kanye telling me he was going to call me 'that b***h' in his song? It doesn't exist because it never happened. You don't get to control someone's emotional response to being called 'that b***h' in front of the entire world.
"Of course I wanted to like the song. I wanted us to have a friendly relationship. He promised to play the song for me, but he never did. While I wanted to be supportive of Kanye on the phone call, you cannot 'approve' a song you haven't heard. Being falsely painted as a liar when I was never given the full story or played any part of the song is character assassination."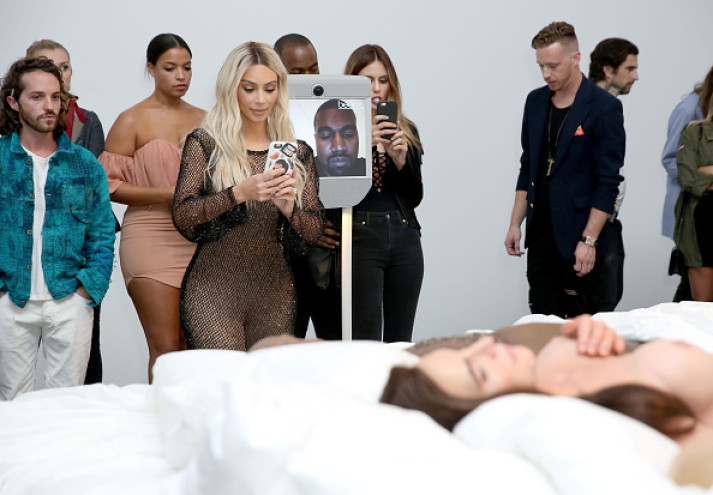 The 26-year-old threatened legal action and was said to be "mad as hell" at the rapper after she was left feeling violated.
"Taylor is furious after seeing Kanye's video. She feels like she's been assaulted," a source told HollywoodLife.com when the video was released in June.
"She knew he was unpredictable but didn't think he would go so far. She's strategizing with her team as to what her next move should be. She's weighing all her options and will then respond accordingly. Just writing a song dissing him isn't enough payback for something like this."
Kanye added fuel to the controversy when he tweeted: "Can somebody sue me already #I'll wait."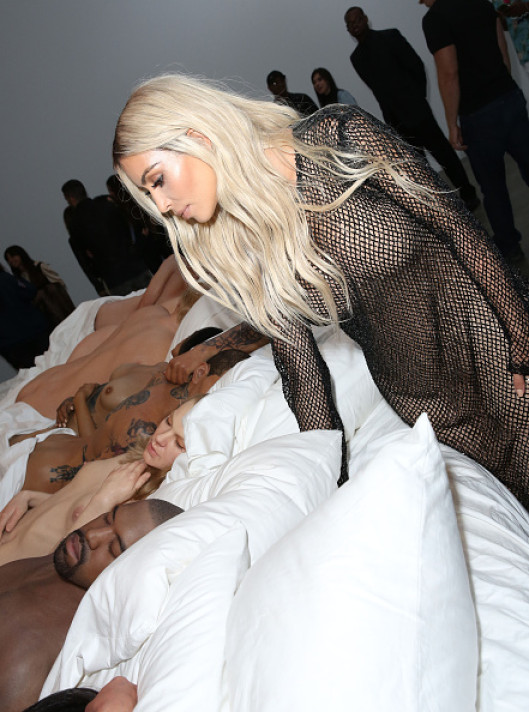 The feud between the pair was first ignited when Kanye stormed the stage at the the 2009 MTV VMAs as Taylor was collecting her Best Video Award. Kanye interjected as she was making her acceptance speech claiming that the award should have gone to Beyonce.
While the pair subsequently appeared to have made amends, the furore around the Famous song and video has caused a seemingly irreparable rift between the pair. Taylor is not expected to attend this weekend's VMA's where Kanye is to be honoured.
News of the art exhibit will almost certainly have Taylor up in arms and this time chances are she'll do much more than just write a song about it.