A public funeral for former boxing star Muhammad Ali is to be held in his hometown of Louisville, Kentucky, on 10 June to allow people to pay their respects, his family have said. It will be preceded by a procession through the streets where the three-time world heavyweight champion grew up, with former US president Bill Clinton and comedian Billy Crystal among the eulogists.
Ali, widely regarded as one of the greatest sporting figures in history, had been suffering from Parkinson's disease for over three decades.
He died late on 3 June at age 74 at a hospital in Phoenix, Arizona, of "septic shock due to unspecified natural causes", a family spokesman said.
"Muhammad Ali was clearly the people's champion, and the celebration will reflect his devotion to people of all races, religions and backgrounds" Bob Gunnell was quoted as saying by Associated Press.
The Greatest
Tributes have been pouring in for Ali, who won the world heavyweight title three times in his boxing career – in 1964, 1974 and 1978.
He was involved in some of the most memorable matches in boxing history and famously refused to be conscripted to the US military in the midst of the Vietnam War in 1967.
"It's a sad day for life, man. I loved Muhammad Ali, he was my friend. Ali will never die," Don King, who promoted some of Ali's most memorable fights, told the AP agency.
"Like Martin Luther King his spirit will live on, he stood for the world."
Ali suffered the first professional defeat of his career against Joe Frazier in the "Fight of the Century" at Madison Square Garden in New York in 1971.
The pair fought each other twice more, including the legendary "Thrilla in Manila" bout in the Philippines in 1975, with Ali winning both fights.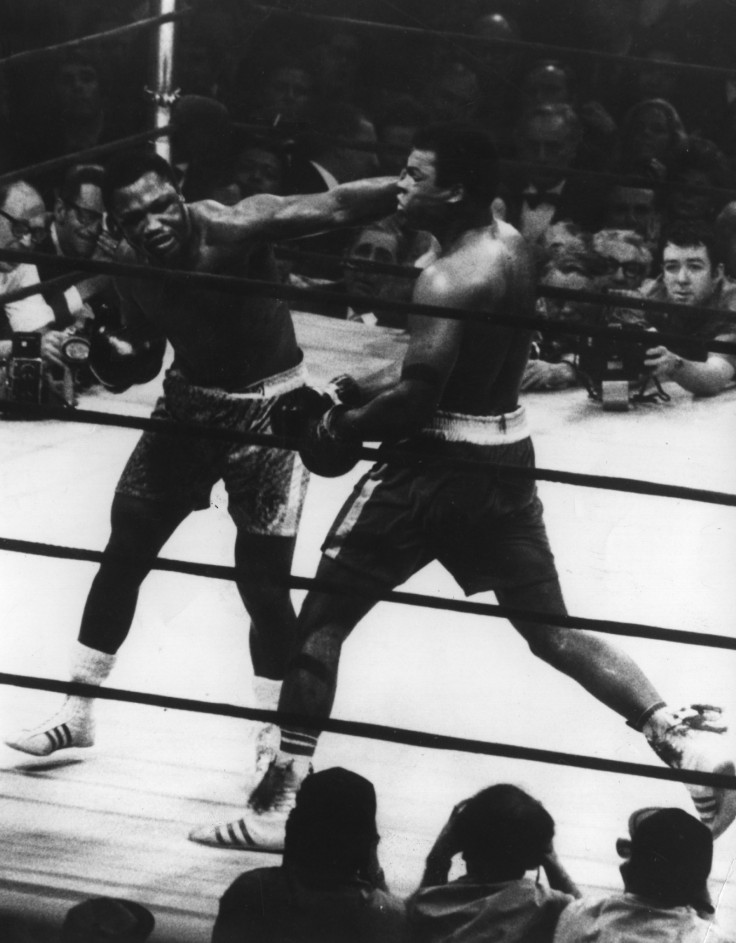 In between the two fights, Ali at the age of 32 fought and beat world heavyweight champion George Foreman – a man who was seven years younger than him – using fast hands and clever tactics in "The Rumble in the Jungle" in Zaire, central Africa.
In all Ali won 56 of the 61 bouts he fought in his professional career, including 37 knockout wins.
"It's really sad. I always tell everybody all of us were pretty much connected. We're just like one guy. George Foreman, Muhammad Ali and Joe Frazier, it was just one," Foreman told Fox News on 4 June.
"So the world is going to be a lot different for me with those guys not being around, already kind of horrible.
"It's like a part of me just passed with him. It's hard for me to think about being in a world without Muhammad Ali being alive."
Boxing promoter Bob Arum added: "He was the greatest fighter of all time but his boxing career is secondary to his contribution to the world. He's the most transforming figure of my time certainly."