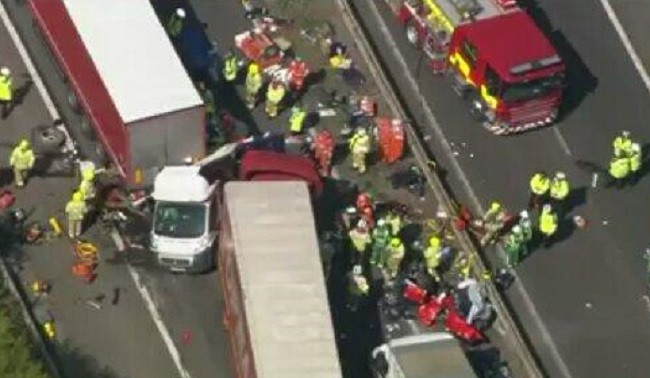 M26 remains closed in both directions after a multi-vehicle crash left people seriously hurt.
The London-bound carriageway between junctions 2a and 3 near Wrotham Heath is expected to remain closed until about 10pm.
Seven people were rushed to hospital including children after the crash - involving two cars, two lorries and a van with a trailer, happened at 9.45am.
A man, woman and two children were released from one car while a man and woman were released from a second car.
The victims were taken to King's College, Barts, St George's and the Surrey and Sussex hospitals for treatment – some suffering "potentially serious injuries".
Kent Police said the coastbound lane on the M26 reopened at 4pm.
Drivers are suffering delays of about 20 minutes east-bound and 60 minutes west-bound.
London-bound traffic was currently being diverted via the M20 at Wrotham Heath.