Multiple casualties were reported in Syria's Homs Province after at least three suicide explosions hit the heavily guarded al-Ghouta and al-Mahatta neighbourhoods on Saturday (25 February).
It was not immediately clear if the Isis was behind the attacks, which has carried out deadly assaults in the region in the past.
The governor of the province, Talal Barzani, told The Associated Press that about 20 people were killed and many others wounded in a total of three blasts.
The Britain-based Syrian Observatory for Human Rights, however, put the number of deaths at around 42. The war monitor said that militants attacked the two neighbourhoods early morning on Saturday with guns and suicide bombers.
The head of a military security unit and 29 others were killed at one of its headquarters in the city, while 12 others were killed at a branch of a state security facility.
The attacks hit the headquarters of state security and military intelligence in two central districts," Syrian Observatory director Rami Abdel Rahman told AFP news agency.
RT Television reported that General Hassan Daaboul, chief of provincial military security unit, was among the casualties.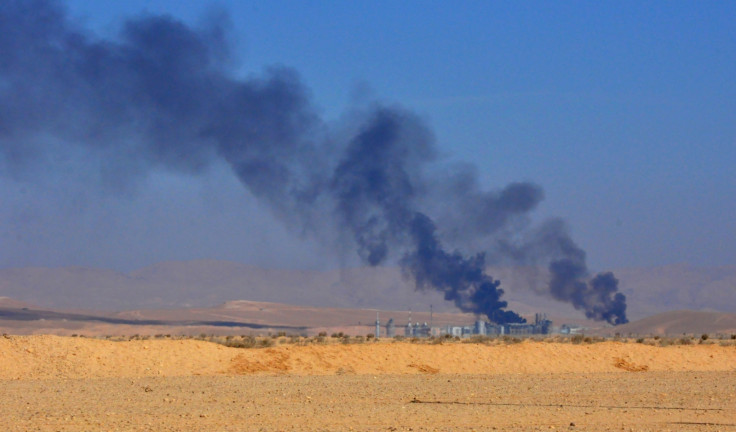 Security forces have reportedly locked down the city centre following the blasts.
A source told RIA Novosti that a total of over six suicide bombers blew themselves up near two security facilities in Homs — the Syrian state security service's local headquarters and the military intelligence building.
Homs province in Syria is currently under complete government control after rebels pulled out of the area in 2014. The province has, however, been battered by repeated militant attacks, mostly carried out by the Isis.
No group has so far claimed responsibility for the latest attack.