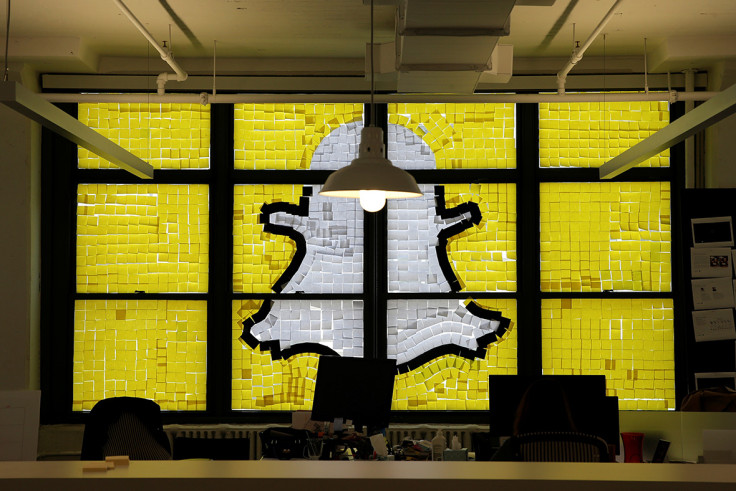 Young Syrian rebel fighters are reportedly using Snapchat to buy, sell and show off weapons and other battlefield equipment. Accounts have reportedly been uncovered, posting about items including consumer drones and thermal rifle scopes for sale, indicating that the popular messaging app appears to serve as the optimum platform for a new generation of millennial warriors.
"For the most part, rebel fighters use Snapchat like kids in the West," John Arterbury, a Washington DC-based security analyst, told Motherboard. "They show off what they're doing, they document light-hearted moments, and they cultivate and project a stylized image of themselves. When they do use it as a weapons market, it's to showcase items that maybe aren't normally found in the real-world arms markets of Idlib and its surroundings."
Two cases, brought to attention by Arterbury reportedly revealed battlefield equipments for sale over Snapchat, such as a Phantom 4 consumer drone, which the seller claims was used in filming a Jabhat al-Nusra battle scene.
Another case showed an actual arms sales listing of a thermal rifle scope being sold, to reportedly raise funds for a Jihadist and Salafist group called Haya-at Tahrir al-Sham, involved in the Syrian Civil War.
"I've also seen them sell expensive falcons [live birds] on Snapchat. Again, since Snapchat is mostly used for friends to communicate with friends, this is maybe a way to show your friends that you've got something exceptional to sell and hope it spreads by word of mouth," Arterbury added.
A Twitter weapons tracker, going by the handle @LostWeapons told Motherboard that he had uncovered a YouTube account that was uploading Snapchat stories of Syrian rebels, which included weapons sale and images of heavier weapons such as shells and mortars. "A lot of these Snapchat ones are 'asking for donations to buy the weapons' too," LostWeapons claimed.
Comment on the use of Snapchat for such sales, N.R. Jenzen-Jones, director of Armament Research Services (ARES) said, "It's one of the many platforms we've seen being used. We've documented either advertisements or direct sales via a pretty wide range of social media and messaging apps. Facebook, Twitter DMs, Instagram, Snapchat, Kik, Whatsapp, and Telegram, among others."
However, Facebook may likely still remain one of the top social media platforms for such arms sales. "People say Facebook is still #1 for weapons. A few articles came out last year and [Facebook] cracked down on it for a few days but nothing's changed."