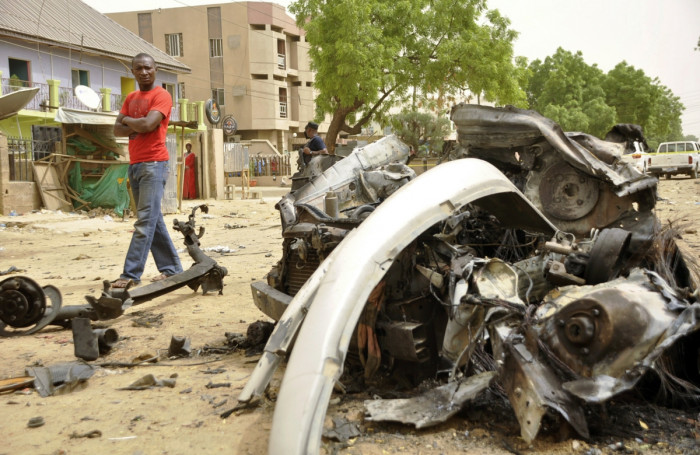 An explosion has ripped through a packed venue in Damaturu, Nigeria where football fans had gathered to watch a World Cup match between Brazil and Mexico on television. Eye-witnesses said attackers threw explosives at the makeshift venue and that there was possibly a second explosion.
Although as yet there is no word on fatalities, Reuters and other sources have reported multiple casualties from the blast, which occurred at around 19:00 GMT at the Crossfire venue in the Nayi-Nawa district of Damaturu. The injured are being taken to the local Sani Abacha Specialist Hospital.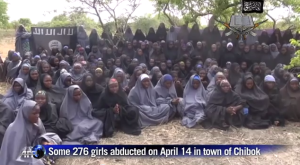 "There was an explosion outside a soccer viewing centre here in Damaturu at around 20:15," police commissioner for Yobe state Sanusi Ruf'ai told AFP. "Our men have deployed to the scene but it's too early for us to give details."
The Nigerian government has advised people to stay away from viewing centres to watch the World Cup as they may be targeted by terrorists, and Plateau State Police Command are reported to have banned viewing centres for security reasons. However many people in Nigeria are interested in football, and are keen to follow their country in the finals in Brazil, and many are too poor to own televisions at home.
Damaturu, the state capital of Yobe, is 130 km from Chibok, where hundreds of schoolgirls were abducted by the militant Islamist group Boko Haram on 14 April. Some girls have managed to escape but Nigeria's former President Olusegun Obasanjo said many may never be returned, and their only hope was to become pregnant by the kidnappers. Boko Haram has killed thousands of civilians and troops in its quest for an Islamic state.
Earlier this week Al-Shabaab militants attacked football fans watching the World Cup in Kenya, killing 49. Witnesses reported minibuses of gunmen entering the town of Mpeketoni, targeting football fans as well as the local police station and several hotels.