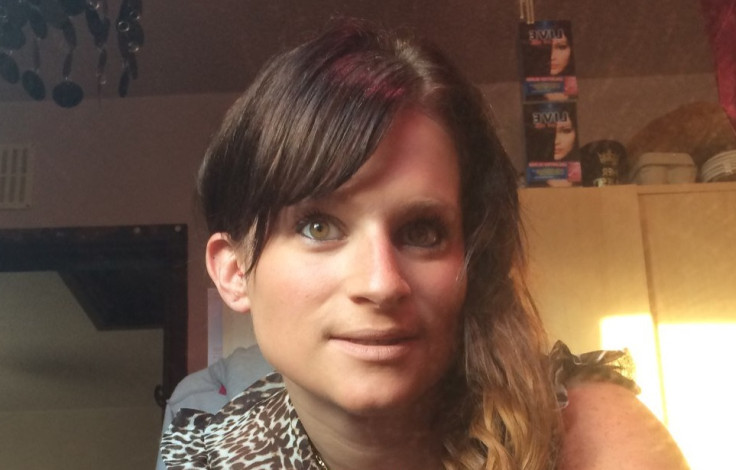 A mother and daughter were tricked into being ridden like horses before being told to lick the feet of Poundworld staff after a prankster told them they could win £3,000 ($3,890).
Naomi Desmond and mum Pamela Desmond, from Barnstaple, Devon, were duped by a telephone trickster who had also convinced the store manager and another member of staff to take part in the 'competition'.
The manager had actually closed the store after the prank caller told them that there would be a staff training exercise that needed two participants from the general public.
As Naomi, 24, and Pamela, 55, who has one arm, were the only shoppers in the discount shop at the time the manager invited them to take part in the ploy by the caller.
The pair were told they could win the cash by completing a series of embarrassing tasks inside the store in Barnstaple.
Staff then threw water over the pair, drew on their faces with pens, before making them crawl on the floor and their hands and knees all on-the-demand of the caller. They were then ridden like horses down the aisle of the shop in a human horse race.
The caller, claiming to be from Ireland, then told staff to refer to the two women as 'ugly' and 'beast' and in return they had to call the manager 'beautiful lady' with cash prizes for every time the words were said.
Naomi told DevonLive: "I started to think this was a scam and my mum then mentioned this to the staff and eventually we left saying if this was a prank we would want compensation. The manager asked to take my number and promised to let me know what happened."
Before they could get home they were called by the prankster and told to go back to the store and arrive on their hands and knees or they will lose all the money.
After doing as they were told the ordeal continued for a further 30 minutes before the store manager called the company's HR department and realised it was all a prank.
After the humiliating incident Poundworld apologised to the Desmonds and offered them a £200 Poundworld voucher. Naomi said to DevonLive: "That was it. It's ridiculous. We want to sue but we can't because the police don't know who it is".
A Poundworld spokesman said: "We apologise unreservedly to our customer for their experience at our Barnstaple store, which our team also fell victim of.
"The incident has been referred to the police and we are assisting them with their enquiries.
"We have conducted our own investigation and re-issued guidance to our stores around the verification of telephone calls to help ensure something such as this does not happen again in the future."