Mum-of-three beaten black and blue by husband shares shocking photos to warn about online dating
Suzanne Hill, a care worker, met David Jennison on the dating website Plenty of Fish in 2015.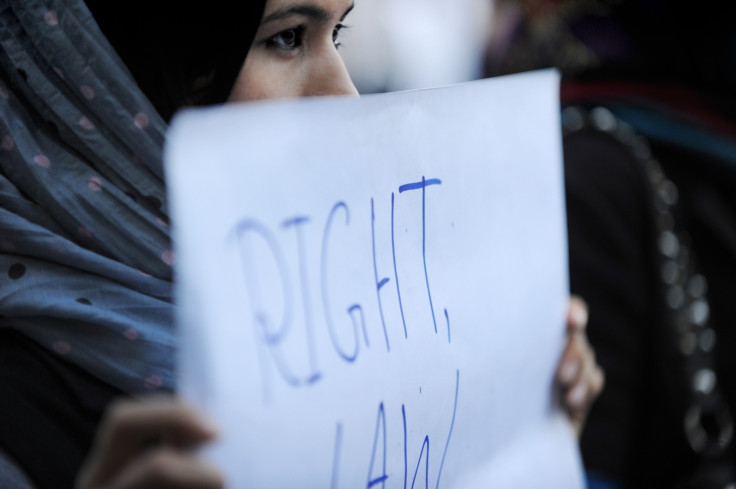 A mother-of-three has shared the horrifying account of domestic violence she suffered as an awareness exercise. She also shared sickening photos of the injuries she survived after her husband beat her black and blue over an argument about a TV programme.
Suzanne Hill, a care worker, met David Jennison on the dating website Plenty of Fish in 2015 and following a short period of romance, married him.
Jennison, a lorry driver by profession, was "kind and attentive" during the early days of marriage according to Hill's account to Manchester Evening News. However, she later came to know about her new husband's violent history.
In June 2017, Hill endured a sudden brutal attack from Jennison, who in a fit of rage headbutted her. He also choked and battered her until she was unconscious. As it turns out the violent incident erupted over what a court described as a petty fight over a TV channel.
Soon after the attack, 52-year-old Jennison tied his wife up with an electrical flex and bundled her into a sleeping bag before calling in her son Wade with a false story. According to reports, her son arrived to see Hill lying in a blood-soaked hallway, whispering "please don't hit me again".
It took her five days to recover from the ordeal, as she spent time in a hospital unable to open her swollen eyes.
Now that her attacker has been classed "dangerous" and given an extended prison sentence, Hill has opened up about the savage attack, urging women to use Clare's Law when choosing a partner. Under this legislation, which is designed to protect potential victims of domestic abuse, any individual can request information about their partner's past.
"How I survived that night I have no idea," Hill told Manchester Evening News recalling the terrible incident. "I get flashbacks and I see a therapist because of post-traumatic stress disorder. He had been brilliant with me before that. He didn't give me any reason to doubt him. But that night he was a complete bully."
Describing the events of that unfortunate night, the mother added: "I was watching Britain's Got Talent and he came in and said 'I'm not watching that s**t'. I said 'what's the problem?'... He was obviously in a mood and at 9 pm he went upstairs and he muttered something I didn't hear. I thought I might as well go to bed too."
"In bed, I was giggling a bit because we had our backs turned to each other. I said something and he just turned around and put his fist to me," she explained, detailing her brush with domestic violence.
Hill recalled, "He started strangling me... He just said 'I'm going to kill you." As she rushed downstairs, Jennison followed her back. "He split my lip and beat me and carried on beating me unconscious... Next thing I heard a voice saying 'mum'. It was my son - I had been unconscious half-an-hour," she said.
The care worker is insistent that people carry out thorough background checks of their new partners. "I think women need to be aware if you do get any funny feeling there's Clare's Law. If you get that odd feeling you need to follow it," Hill added.