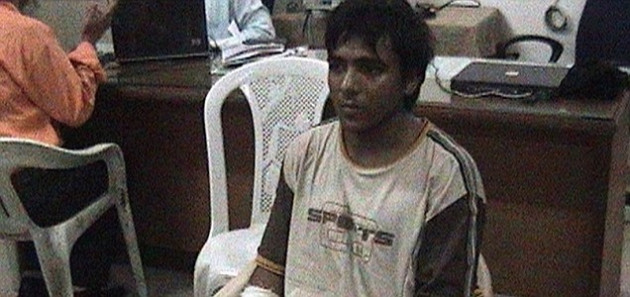 India's Supreme Court has upheld the death sentence handed to Pakistani national Mohammed Amjal Qasab, one of the militants involved in the 2008 terrorist attacks in Mumbai which killed 166 people.
Convicted of murder, terrorist attacks and waging war on India in May 2010, Qasab's initial appeal against the death penalty was rejected in February 2011. The judges also rejected the claim that he had been denied a fair trial.
Public prosecutor Gopal Subramanium spoke to the media about the court verdict in the capital New Delhi.
"The Supreme Court has today dismissed the appeal of Mohammad Qasab. It has confirmed the findings on evidence [following] scrutiny of the same. The evidence was placed before the court de novo by both parties. So the court has had a chance to appreciate the evidence completely."
Qasab, 24, is the sole survivor from a group of ten gunmen who went on the rampage in India's largest city for three days, targeting luxury hotels, the main railway station and a Jewish cultural centre. In addition to the 166 people killed, at least 308 were wounded in the attacks - which India blamed on Pakistan-based militant group Lashkar-e-Taiba.
India also suspects the involvement of ISI (Pakistan's intelligence service) in planning the raid.
Qasab was filmed walking through Chhatrapati Shivaji Terminus carrying an AK-47 and a knapsack on his back during one of the most violent attacks ever made on the city, in which 58 people were gunned down.
Despite mounting pressure for the death penalty to be carried out soon, legal experts say it could still be months or even years before the sentence is fulfiled.