Mum's Facebook rant after being charged £1.25 for an apple in John Lewis goes viral
Kat Pattison, 30, said she was 'shocked' when she bought the apple for her son.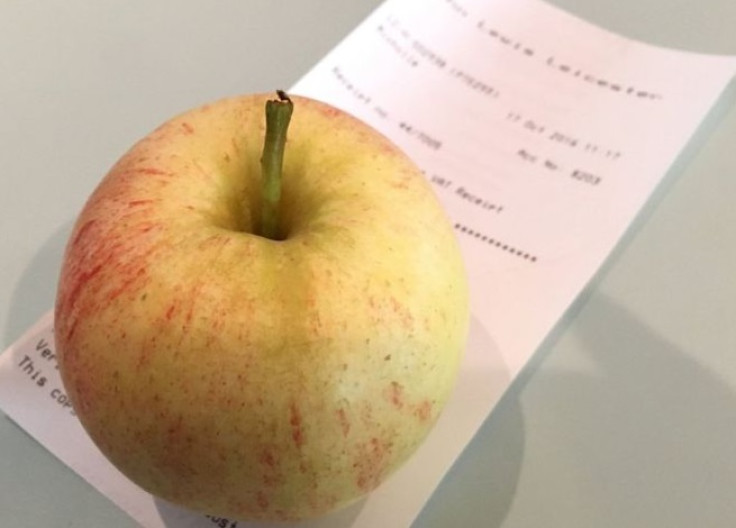 A furious mother's Facebook post about being charged £1.25 for an apple in a John Lewis store has been shared thousands of times online, with many social media users offering their support to the irate mum.
Kat Pattison from Leicester, bought the apple on Monday 17 October as a snack for her 15-month-old son. But she was left "shocked" when she charged was £1.25 for the piece of fruit at John Lewis's in-store cafe at the city's branch.
Pattison said she queried the price when the apple went through the till, but was told it was correctly priced. The 30-year-old said that the restaurant's manager confirmed the cost, saying there was "nothing she could do about it".
Speaking of her decision to write the post, she told BBC Radio Leicester: "...later on, it was still bothering me, I couldn't believe that was the actual cost."
In her status update, Pattison said that there should be a debate about the cost of healthy food.
"I find it quite shocking that retailers get away with charging £1.25 for an apple ... they have a responsibility to make sure there are healthy options on offer and are affordable.
"We have a real issue in this country if any store — even John Lewis — think it's OK to sell a kid an apple for £1.25," she added.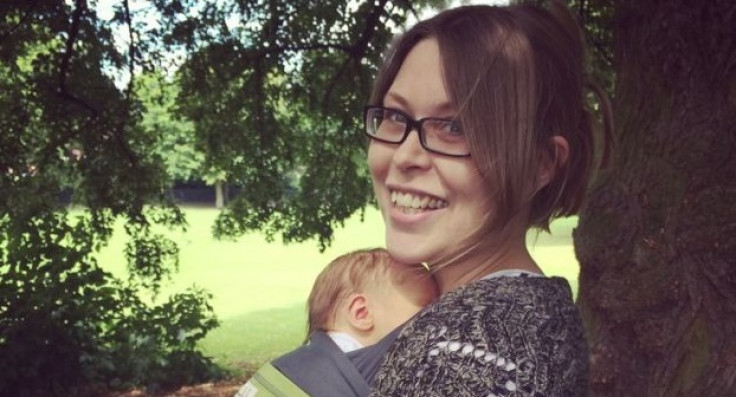 "When people are being priced out of providing their kids with a healthy meal, it's no wonder more than 30% of kids in the UK are classed as overweight or obese. Come on John Lewis, even Tesco are giving away free fruit to kids these days."
Pattison added that she had received "great support" from people in response to her post. One user wrote: "I completely understand where you're coming from with this, we are constantly told to eat healthy and promote this to the children too. Yet the 'healthy eating items' are more expensive and often very limited."
John Lewis has since apologised to Pattison saying that she was "incorrectly charged" and the apple should have cost 60p.
A spokesman told MailOnline: "We're really sorry that Ms Pattison was incorrectly charged for an apple, which should have cost 60p, or been part of our kids meal deal. We've apologised for our mistake and will make sure it doesn't happen again." John Lewis has also invited her to meet the restaurant's head of catering.
© Copyright IBTimes 2023. All rights reserved.