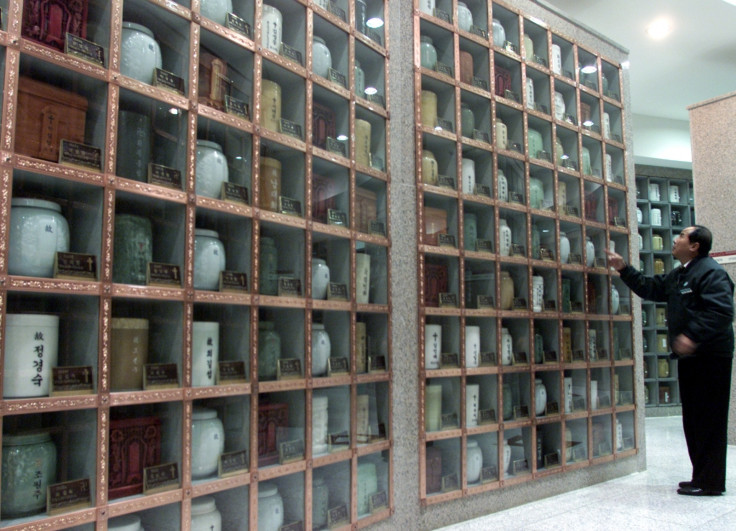 The ashes of a murdered woman were found in South Dakota where they had been kept in storage for over 40 years, unknown to family back in the UK.
Lena Booth White Hat was murdered in 1977 in Rapid Valley, South Dakota, by a man named John Thomas Martin who is still serving the life sentence he was handed for her death, the Rapid City Journal reported.
Booth White Hat came from a Roma family who travelled around England but married and American and went with him to South Dakota.
After a gruesome death that reportedly included a pickax to the head and strangling with a belt, Booth White Hat's remains were cremated in a nearby city and sent back to the funeral home.
But the ashes were never claimed, not even by her husband who died just two years after his wife, the report said. Now her family are raising money to try and have them shipped back to the UK from the storage drawer that also holds the unclaimed remains of 15 other people.
A 2014 report from the BBC said that there are thought to be around two millions unclaimed urns across North America. One funeral director in Southampton at the time had sent out an appeal for families to claim some of the 405 urns they still held - some of which dated as far back as 1974.
Earlier in 2017, the cremation of a "overly obses" body went wildly wrong as the flames spread and ended up setting the funeral home itself on fire. "My operator was in the process of cremating remains and [the body] was overly obese and apparently it got a little hotter than the unit is supposed to get," owner Don Catchen told WCPO.