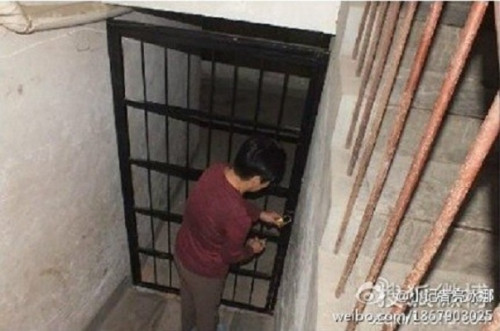 A man from China who kept women as sex slaves in a dungeon he had set up in the Henan province has been executed.
Li Hao, 36, was sentenced to death in November 2012 after being found guilty of murder, rape, illegal detention, organised prostitution and making pornography for profit.
He had dug the dungeon under a basement he had purchased in August 2009 and had lured six women down to the home-made prison.
He kept them there between two and 21 months. He repeatedly raped the women, forced them to have sex with customers and made them appear in obscene web shows.
The dungeon was discovered when three of the women escaped and went to the police, after which horrific details of his crimes emerged. During their captivity he had murdered three of his prisoners and had forced three the women to kill another woman.
The court showed leniency towards the women, who were also charged with murder. One received a three year jail sentence and the other two were put on probation.
A higher court in the Henan province upheld the death penalty ruling after Li lodged an appeal, and his execution was approved by the Supreme People's Court.
While the method of execution was not made public, the death penalty was carried out "according to the law", the Supreme People's Court said. Lethal injection is the most common method of execution in China.
Li was formally a clerk with the Luoyang technological supervision bureau. All of his victims had worked in karaoke bars, hair salons and massage parlours before being lured by Li.
After details of the case emerged, the Luoyang police chief apologised to the public for failing to detect his crimes sooner.