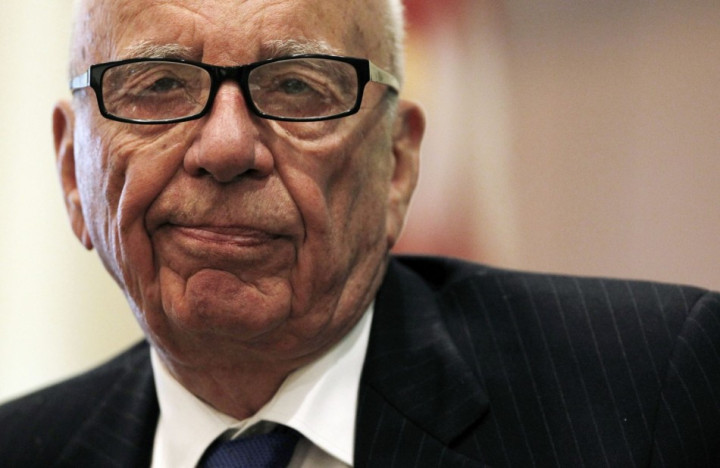 Rupert Murdoch has been forced to apologise after a cartoon in the Sunday Times was branded anti-semitic by a prominent Jewish group.
The cartoon, by Gerald Scarfe, depicts Israeli Prime Minister Benjamin Netanyahu using blood to cement a wall made of limbs which apparently belong to Palestinians.
The caption reads: "Israeli elections. Will cementing peace continue?"
The image appeared on Holocaust Memorial Day, prompting a complaint from the Board of Deputies of British Jews (BDBJ).
The BDBJ said it was "appalled" by the image, claiming it obliquely likened the Israeli government to Bashir Al Assad's much-criticised regime in Syria.
The group said the blood seeping out from bricks laid by Netanyahu also echoed the blood libel slur often aimed against Judaism - which alleges children's blood is used in religious rites.
The BDBJ said: "This far exceeds any fair or reasonable criticism of Israeli policies. Last week's Scarfe cartoon showed Bashir Al Assad, the architect of the killing of over 60,000 Syrians in little over a year, steeped in blood.
"If Scarfe and the Sunday Times think there is any comparison with Israel's leadership, then they have lost all sense of proportion and reality."
Media mogul Murdoch used Twitter to apologise, telling his 400,000 followers: "Gerald Scarfe has never reflected the opinions of the Sunday Times. Nevertheless we owe major apology for grotesque, offensive cartoon."
Murdoch is chair and CEO of News Corporation which owns the Sunday Times. Acting editor Martin Ivens said: "The paper has been written strongly in defence of Israel and its security concerns, as I have I as a columnist.
"We are however, reminded of the sensitivities in this area by the reaction to the cartoon and I will of course bear them very carefully in mind in future."
Gerald Scarfe's Sunday Times Cartoon: Anti-Semitic? You're Having a Laugh