In this week's Music Minute; highlights from the Rock And Roll Hall Of Fame 2017, Harry Styles gears up for Saturday Night Live performance and Maximo Park's Paul Smith talks to IBTimes UK about the band's new album Risk To Exist.
Rock And Roll Hall Of Fame inductions
The Rock And Roll Hall Of Fame opened its doors on 7 April to induct Pearl Jam, Tupac Shakur, Yes, Journey, Electric Light Orchestra and Joan Baez into its museum. Among the highlights: T.I. and Alicia Keys united to perform a medley of Tupac's hits while Snoop Dogg recalled fond memories of his former Death Row Records labelmate in a touching speech.
The rapper said: "Tupac knew he was only human. And he represented this through his music like no one before. It's a fact he never shied away from. He wore it like a badge of honour."
Elsewhere, a video montage celebrating the late Chuck Berry opened the ceremony while David Letterman gave a heartfelt speech in honour of Pearl Jam. Steve Perry also reunited with his Journey bandmates for the first time in 12 years.
The Rock And Roll Hall Of Fame class of 2017 airs via HBO on 29 April.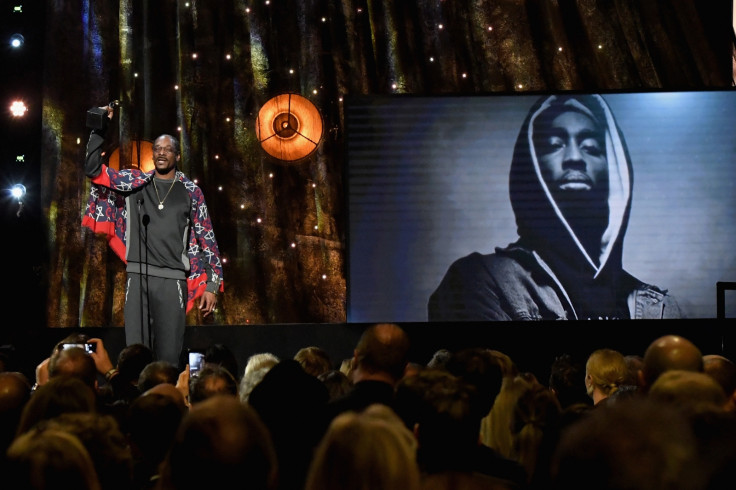 Harry Styles performs on SNL
Harry Styles is getting ready to deliver the first TV performance of his debut solo single Sign Of The Times. The One Direction star will appear as a musical guest on Saturday Night Live to perform the power ballad as well as another brand new song from his forthcoming album. Styles is also hoping to nab the number one spot this Friday, ending Ed Sheeran's epic 13-week reign on the singles chart with Shape Of You.
Maximo Park interview
Lastly, IBTimes UK's spoke with Maximo Park frontman Paul Smith. The Graffiti singer discussed the band's new album Risk To Exist and why artists like Beyonce have the right to speak about politics.