Egypt: 15 Dead as Cairo Police Clash with Morsi Supporters on Yom Kippur Anniversary [PHOTOS]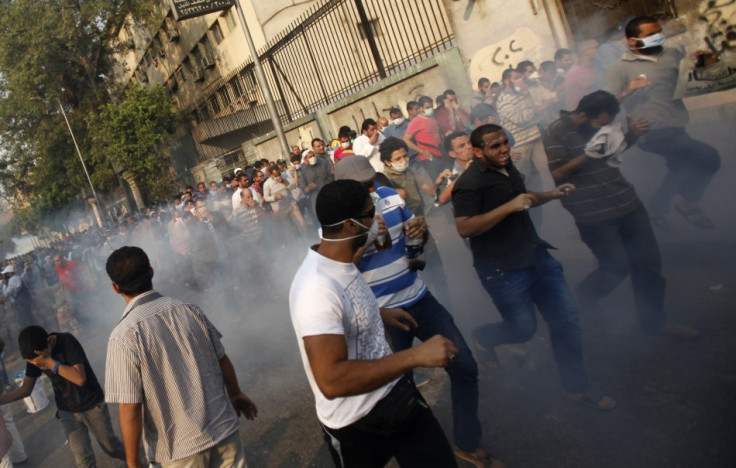 At least 15 people have been killed and 83 injured after police clashed with members of the Muslim Brotherhood in Cairo.
Police clashed with supporters of the ousted president Mohammed Morsi after rival crowds poured into the streets for a holiday marking the 40<sup>th anniversary of the 1973 Arab-Israeli war, or the Yom Kippur war.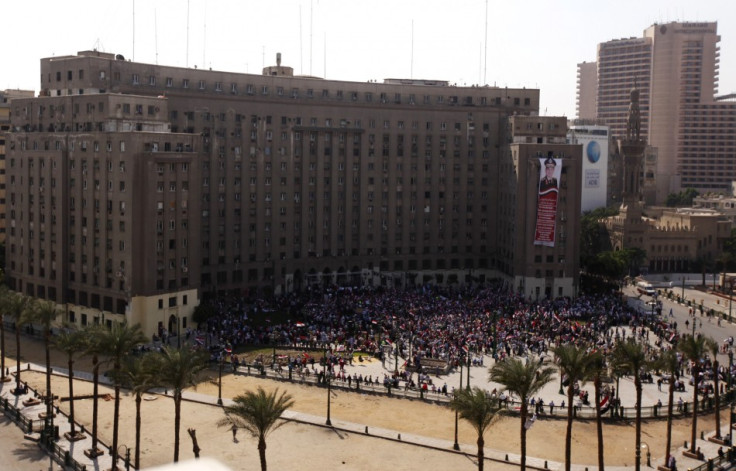 Morsi supporters and security forces fought in the streets for hours and more than 200 Muslim Brotherhood members were arrested in connection with the violence.
Two more people have been killed in Delga, around 190 miles south of Cairo, after a clash erupted during a march.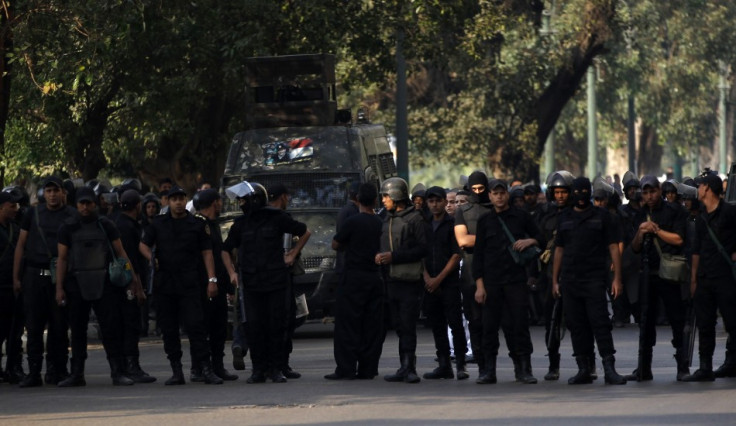 Security and medical sources said protesters threw stones at police when they got close to a police station. They responded with live fire.
Quentin Sommerville, reporting for the BBC, said people ran for cover as guns and tear gas were fired into the crowd.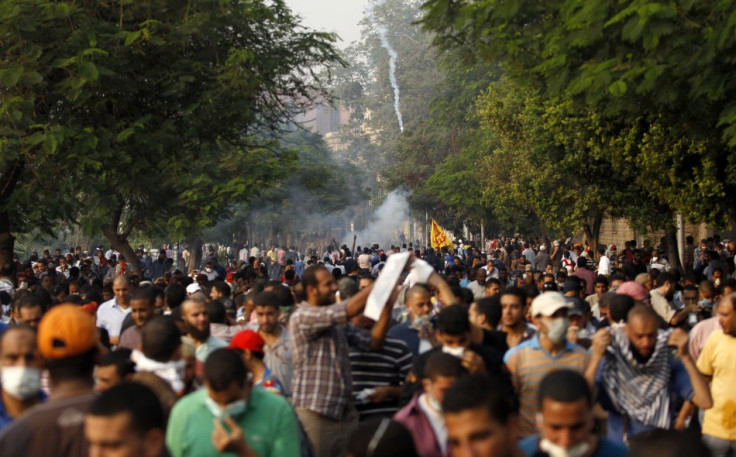 Prior to the holiday, the interior ministry had warned security forces would confront any "attempts to disturb" the celebrations, Mena news agency said.
Prime Minister Hazem Al Beblawi said it was a "critical time" for the country and urged Egyptians to "stand together" and be "optimistic about the future".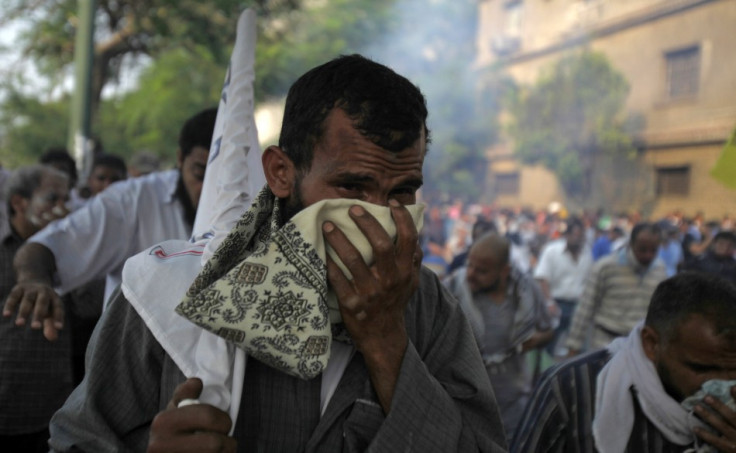 © Copyright IBTimes 2023. All rights reserved.