German Right Wingers Anger Muslims with Mohammed Cartoon
Demonstrators claim to be exercising freedom of speech, while Muslims see actions as deliberate provocation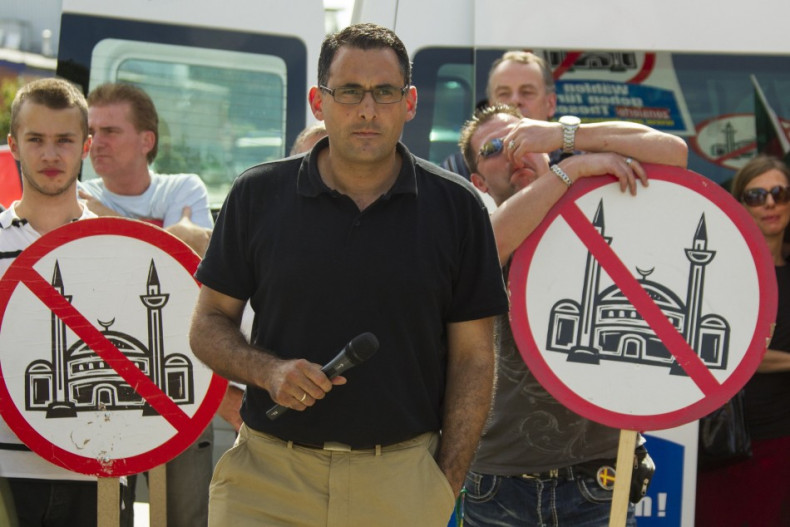 Right-wing demonstrators in Berlin have angered local Muslims by displaying a caricature of Mohammed outside a mosque.
The image was carried by the Pro Deutschland group, along with slogans saying "Hasta la vista Salafista" (Goodbye Salafism).
The demonstrators were granted permission to carry the caricature, which originally appeared in a Danish newspaper, by an administrative court in Berlin. The group plans to continue its demonstrations outside other mosques in Berlin.
"We don't ridicule anyone. We will present our arguments. We have to begin a debate and that couldn't have happened if not for a series of demonstrations in April and May. Politicians only react if a subject gets attention," the chairman of the protest group, Manfred Rouhs, was quoted as saying by Euronews.
The court in the German capital earlier struck down an appeal filed by congregations of mosques, ruling that the caricature was artistic freedom of expression and could not be considered as abuse of a religious group.
The appeal was filed by three mosque congregations "to prevent the citizens' movement Pro Deutschland from showing so-called Mohammed caricatures in front of their premises".
The court said: "Simply showing the Mohammed cartoons does not qualify as a call to hatred or violence against a specific segment of the population."
The demonstrations have been seen as a provocation by the Islamic community. The Danish newspaper Jyllands-Posten generated huge protests from Muslims around the world when it printed a cartoon of Mohammed in 2005.
"We consider what is happening here a provocation. We think that events like this one should be few and far between, especially as they threaten the social and religious peace in Germany," said Burhan Kesici, from Islamrates, the German Islamic council.