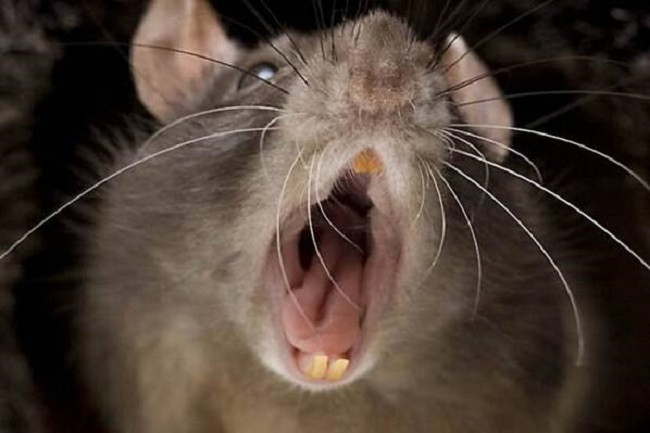 Mutant 'super rats' are spreading across the UK at an alarming rate, according to scientists at the University of Huddersfield.
Scientists tested 17 counties in Britain and found them all to have rats that were resistant to traditional poisons, such as Bromadiolone and Difenacoum. These counties include Berkshire, Suffolk, Surrey, Wiltshire, Hampshire and Kent.
The university spent seven years collating the information, using rat tails gathered by pest controllers. Their story will be shown on the Tonight programme on ITV at 7.30pm this evening (26 June).
"I think people should be concerned about these rats and these resistant rats because of public health concerns," said researcher Dr Dougie Clarke.
"They carry disease and various other bacteria and viruses - and they also damage buildings and they also eat grains and storage and agriculture.
"They cost billions of pounds of damage worldwide. It's a sort of time bomb of resistance building up over generations of rats.
"The fact we've tested 17 counties and every single one of them has got resistant rats was an amazing find to us. We didn't expect to have every single county having resistant rats.
"If you put poison down and it doesn't work after a few weeks, then you have to switch to an alternative tactic like traps, or dogs or air guns - a physical means of killing the rats."
The decision about the future regulation of rodent poison is expected this autumn.