MV Seaman Guard Ohio: David Cameron seeks Narendra Modi's intervention in Britons' release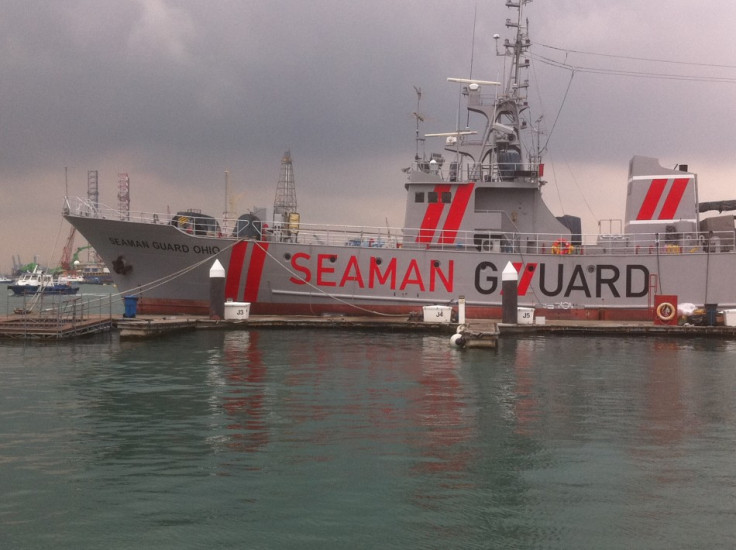 Prime Minister David Cameron has written to his Indian counterpart Narendra Modi urging him to intervene in the release of six Britons who were arrested in Indian waters in 2013 when a US-registered ship carrying illegal arms was seized. Cameron's letter reached Modi prior to the Indian prime minister's recent three-day visit to Britain.
According to the Indian daily The Hindu, Cameron has appealed to Modi seeking the Britons' immediate release as their families are undergoing financial hardships and mental agony. Cameron is also thought to have expressed hope that the matter is resolved at the earliest.
"We are in the know of this issue and have had several communications with the Tamil Nadu government on this. We are in the process of finding a solution to this," a senior government official told the daily, referring to the state government of Tamil Nadu where the Britons along with 29 others were arrested.
The six UK nationals are John Armstrong, Nick Dunn, Ray Tindall, Paul Towers, Nicholas Simpson and Billy Irving. Charges against five Britons, except Towers, were partially dropped in July 2014. Maritime campaign groups have been lobbying for the release of the ex-servicemen ever since they were arrested. Their passports remain confiscated as the prosecutors are waiting to press on with further judicial process.
MV Seaman Ohio, the Sierra Leone-flagged vessel operated by the US-based anti-piracy security firm AdvanFort, was seized by officials for sailing in Indian waters without permission in October 2013. The ship was sailing in Indian territorial waters for nearly a month before it was intercepted.
The 10 crew members and 25 armed security guards on the vessel were charged under the Indian Arms Act 1956, which prohibits illegal possession of arms and ammunition. Further movement of the vessel was restricted until the ship was cleared for sailing.
The vessel was carrying sophisticated semi-automatic weapons along with more than 5,700 rounds of ammunition. On board the vessel were also Ukrainian, Estonian and Indian nationals.
© Copyright IBTimes 2023. All rights reserved.