Hot on the heels of Nokia's budget Lumia 610 smartphone, ZTE has announced the Orbit, a Windows Phone device aimed at the lower end of the market.
The ZTE Orbit will be available from the second quarter of 2012 and is expected to be cheap; specifically, in a similar price bracket to its sister phone, the Tania, which will sell in the £10-£20 per month range.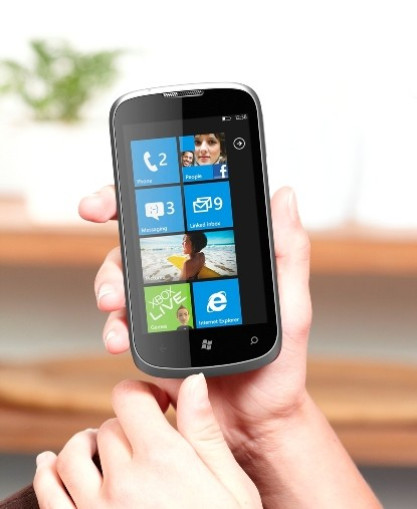 Along with the Nokia Lumia 610, the ZTE Orbit aims to bring the Windows Phone operating system to the masses who want a smartphone, but don't want to fork out hundreds of pounds for an iPhone or Samsung Galaxy.
ZTE has not released much information about the Orbit, other than it has a 5-megapixel auto-focus camera with LED flash, 4GB of internal storage.
The phone represents a positive relationship between ZTE and Microsoft. Mark Linton of Microsoft said: "Microsoft is excited to continue partnering with ZTE to bring new Windows Phones to market. We look forward to the availability of ZTE Orbit in major markets around the world in the second quarter of 2012."
The Chinese company added: "Our partnership with Microsoft is a key component of our strategy to grow our share of the smartphone market. ZTE is proud to be at the forefront of device manufacturers who are using the Windows Phone platform."
The ZTE Orbit will likely go head-to-head with Nokia's Lumia 610 when both budget Windows Phone devices reach British shores in the second quarter of 2012.