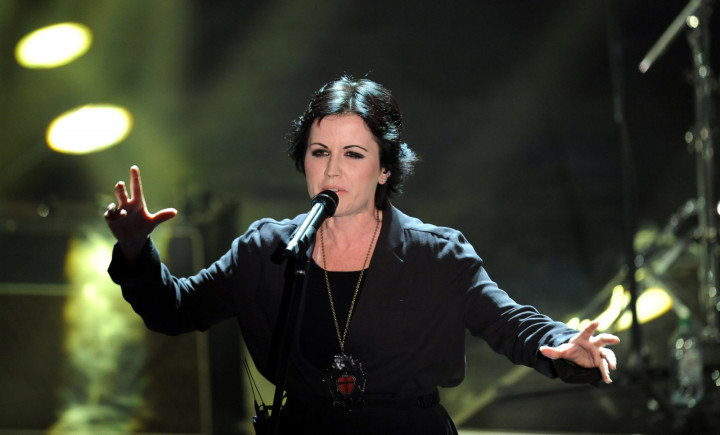 The singer of the Irish group The Cranberries has been arrested on suspicion of assaulting an air flight attendant.
Dolores O'Riordan, 43, was arrested at Shannon Airport following an incident on board a flight from New York to the town in County Clare.
It is alleged O'Riordan stamped on the air hostess's foot after refusing to take her seat as the plane was landing. She is also alleged to have attacked and spat at an officer who tried to detain her at the airport.
A police spokesman said: "Gardai were called to meet the aircraft following an allegation of an assault on a female Aer Lingus air hostess. A Garda was also assaulted during the course of the arrest."
Aer Lingus confirmed that "an incident took place on board flight EI 110 en route from New York to Shannon today, Monday 10 November. The matter is being investigated by An Garda Siochana, (Ireland's Police Force) as this is a security matter we will not comment any further."
The Cranberries formed in Limerick in the 1990 and went on to become one of the biggest selling rock acts of the decade. Their debut album, Everybody Else Is Doing It, So Why Can't We?, sold more than 40 million copies worldwide.