Myanmar Bans Time Magazine for Cover of 'Bin Laden Monk' Wirathu
Leader of Myanmar's anti-Muslim 969 campaign accused of fuelling sectarian violence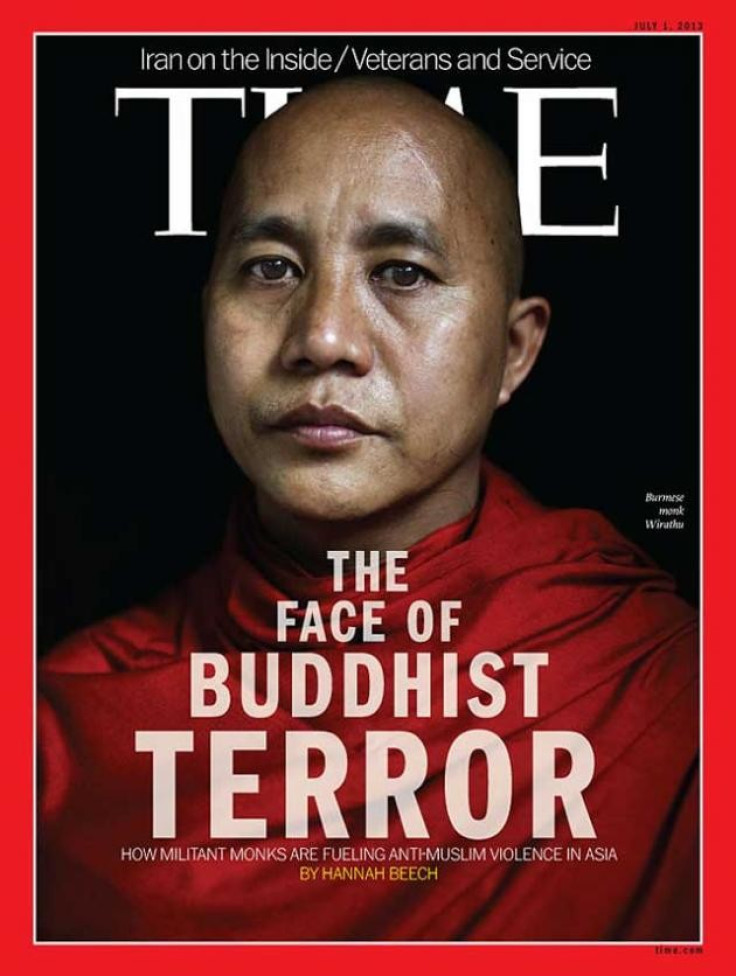 The Burmese government has banned the latest issue of Time magazine over a cover story about Buddhist monk Ashin Wirahtu, the self-styled "Burmese bin Laden" who has been accused by the magazine of fuelling religious violence in the country.
Myanmar's decision was taken to prevent further racial or religious rioting, according to state television.
The cover carries a photo of Wirathu and the strapline "The Face of Buddhist Terror". The 45-year-old monk is the leader of the 969 nationalist campaign which calls on Buddhists to shun Muslim businesses and shops.
President Thein Sein's office released a statement defending Buddhism in the country.
"What Time magazine wrote can only be detrimental to the trust building between religions in Myanmar, and damage the image of Buddhism which has been the main religion of Myanmar for thousands of years," he said.
"Buddhist monks, also known as Sanghas, are noble people who keep the 277 precepts or moral rules, and strive peacefully for the prosperity of Buddhism."
Deputy minister of information Ye Htut said the Time cover could cause a misunderstanding among the international community by linking the teachings of Buddha to terrorism.
IBTimes UK revealed the actions of Wirathu who, fresh from serving a nine-year jail term for inciting anti-Muslim prejudice, has got back into the spotlight by sending anti-Muslim sermons around the world through social media.
Sectarian tensions between Rakhine state's 800,000 Rohingya Muslims and their Arakanese Buddhist neighbours exploded in June 2012 after allegations that a gang of Rohingya men had raped an Arakanese woman.
The Muslims were lynched in response, sparking days of rioting. More than 200 people died and 100,000 Muslims were left homeless.
© Copyright IBTimes 2023. All rights reserved.