Myanmar Gets $900 Million Fresh Loans from ADB and World Bank
ADB allows $512m, while World Bank approves $440m loan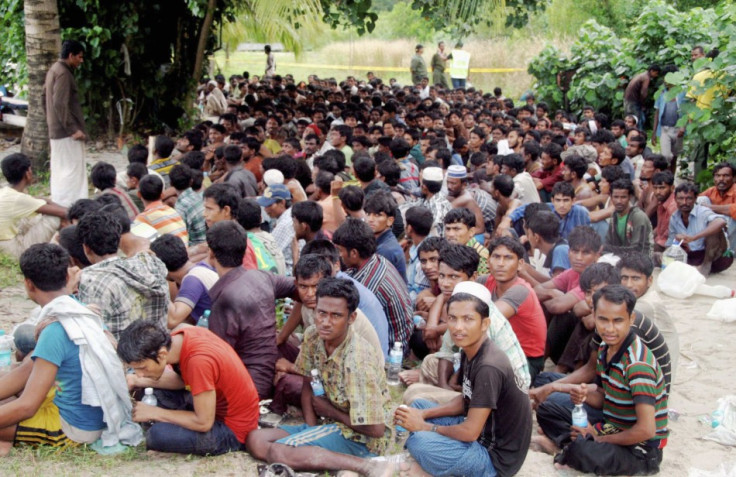 The Asian Development Bank (ADB) and the World Bank have granted fresh loans to Myanmar, while other creditors have cut half its debt in order to help the socio-economic development of the country.
The ADB has allowed $512m (£325m, €380m) to the country, while the World Bank approved a $440m loan, after Myanmar, also called Burma, cleared its overdue to the banks with Japanese aid.
"Myanmar has come a long way in its economic transformation, undertaking unprecedented reforms to improve people's lives, especially the poor and vulnerable," Annette Dixon, country director for Myanmar at the World Bank, said in a statement.
"We are committed to helping the government accelerate poverty reduction and build shared prosperity. The Bank's engagement, together with the ADB, the Government of Japan and other partners, will help attract investment, spur growth and create jobs."
The loan from the World Bank will help the government to strengthen macroeconomic stability, improve public financial management and improve the investment climate, the bank noted.
With the new loan, intended for reforms to reduce poverty and foster growth, the ADB would be resuming its operations in Myanmar.
"To be sure the country is best positioned to benefit from the resumption of donor aid, we are focusing first on the building blocks for stability and sustainability, which will ultimately lead to major investments in road, energy, irrigation and education projects, as well as investments in other sectors," said Stephen Groff, vice president of operations for East Asia, Southeast Asia, and the Pacific.
The loan to Burma, which is the first such credit the ADB has approved in almost 30 years, will be invested in road, energy, irrigation and education projects, as well as investments in other sectors.
In a separate development, the Paris Club of creditor countries has agreed to cancel half of the arrears owed by Burma. In addition, individual countries allowed big debt cancellations, reducing the country's debt burden by about $6bn.
Norway has cancelled all the $534m debt and Japan is cancelling more than $3bn.
Emerging from 50 years of military dictatorship, Myanmar, which is one of the poorest countries in Asia, has been implementing economic and political reforms. The country has been suffering from decades of international isolation with many sanctions imposed against it.
Many countries have lifted various sanctions, following the end of military rule in the country, and it has been looking for ways to spur growth of the stagnant economy since then.
Myanmar is expected to improve in the near future with its rich resources, gas reserves, agricultural potential and low-cost labour. The World Bank expects Burma's economy to grow by 6.3 percent in the financial year 2012-13, compared to a 5.5 percent growth rate in the previous 12 months.
© Copyright IBTimes 2023. All rights reserved.