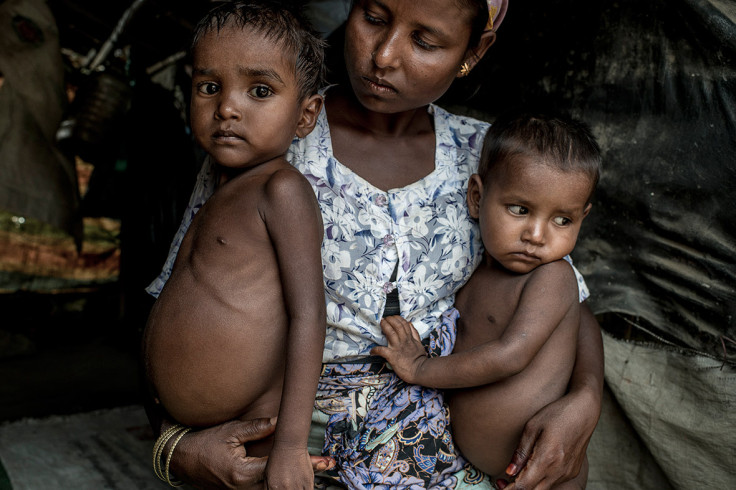 The international community has been accused of "standing by and watching the genocide against the Rohingya" rather than change its policy on Myanmar.
A report published on Thursday (29 October) by campaign group Fortify Rights, which contained almost three years of research and was sanctioned by a human rights clinic at Yale Law School, showed strong evidence that the government of Myanmar was responsible for a systematic campaign of genocide against Rohingya Muslims in Rakhine State.
Following the report's publication, Fortify Rights called on the United Nations to establish a commission of inquiry to investigate if genocide was taking place.
The citizenship of Rohingyas, who make up a third of the state's three million people, was revoked in 1982, making them stateless. The military-backed Myanmar government considers the persecuted Muslim minority as Bengali migrants.
Vital UN commission of inquiry
"Given the gravity and scale of the human rights abuses the Rohingyas have faced, not only since 2012 but for decades as they suffered profoundly under a variety of military governments and the current government of President Thein Sein, it has to end," Fortify Rights executive editor Matthew Smith told IBTimes UK.
The group hopes that a commission of inquiry into the situation will have a deterrent effect in preventing future abuses but also help establish the facts and historical record.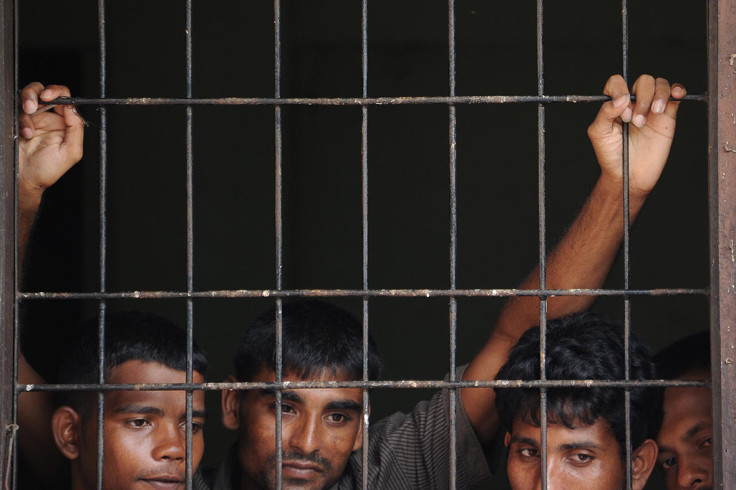 "If Myanmar is going to move forward in this transition that is underway in the country, arguably it would be essential for an investigation to take place."
The UN Human Rights Council has the power to pass a resolution that would establish a commission of inquiry and provide it with the mandate to investigate the situation in Rakhine state. A number of other international bodies also have the authority to establish a commission of inquiry, including the High Commissioner for Human Rights, the Secretary General as well as the General Assembly.
Most recent examples of UN Commission of Inquiry into human rights abuses are North Korea, and Central African Republic.
International community 'won't face up' to genocide
Mark Farmaner, Director at Burma Campaign UK, which promotes human rights, democracy and development in Burma agreed. He told IBTimes UK that the only way there could be any progress in addressing the human rights situation for the Rohingyas is international intervention.
"There is absolutely no way that the human right situation for the Rohingyas is going to be addressed within Burma. On the government side or on the opposition side, there are no political parties or senior politicians who are supporting any kind of policies that would protect the rights of the Rohingyas and bring Burma in line with international law," he explained.
However, he said, the international community has celebrated unprecedented political reforms in Myanmar, but these are marred by increasing Buddhist nationalism extremism and horrific levels of violence aimed at the region's Muslims.
"The international community won't face up to what is going on (to Rohingyas). They rushed to endorse the reform process in Myanmar but it all went pear-shaped. Now there's a threat of genocide against the Rohingyas, and to admit they got it wrong is not something they are willing to do," he said.
The United States, European Union and British government "seem prepared to stand by and watch genocide against the Rohingyas rather than change their policy on Burma and admit they called it wrong", Farmaner claimed.
When asked about supporting the commission of inquiry, Farmaner explained that the British government's current position was that the Burmese government should conduct their own investigation, "when they know full well that this is never going to happen".
"It is equivalent to saying: 'There's been a murder and we are going to ask the murdered to investigate their own crimes'," Farmaner said.
Rohingya Muslims live in segregated conditions in the western Rakhine state, where clashes with Buddhists in 2012 left about 200 people dead and tens of thousands displaced.
Violence against Myanmar's Muslims has intensified over the past two years, instigated by extremist monks and the virulent anti-Muslim '969' campaign, which espouses hate and urges Buddhists to boycott Muslim businesses.
How can Fortify Rights prove there is genocide?

"We've been documenting the abuse against the Rohingya community for years. The community of more than one million people is living under severe restrictions including restrictions of freedom of movement and marriage - essentially preventing births - and avoidable deprivation of humanitarian aid," Fortify Rights executive editor Matthew Smith explained.

To prove the crime of genocide is occurring to one of the most vulnerable minorities in the world, three elements need to be evidenced.

- that the group in question is a protected group under the genocide convention.

- that at least one of the five acts of genocide listed in the convention is documented (killings, bodily or mental harm, creating conditions of life that are designed to be destructive to the group, the prevention of birth, as well as transferring children from one group to another).

- that there is an element of intent.

In the case of Myanmar, only one of the five acts of genocide - transferring children from one group to another - was not evidenced.

"The report found that four out of the five listed acts of genocide are being or have been met in Myanmar, and that these acts were committed with the intent to destroy the Rohingya group."